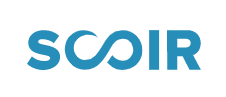 Bishop Chatard High School is pleased to announce the implementation of a new college guidance management system called Scoir (pronounced "score") available beginning with the Class of 2021.
This online career and college exploration and application program is designed to break down the college admissions and exploration process into manageable steps that will help you evaluate important questions such as "Can I get in?, Will I fit in?, and Can I afford it?" one step, one day at a time. It's very helpful for students and parents during the college search and selection process.
Go To Scoir
After a student is registered in the system, click on the Google icon on the Scoir login page, to login with your BCHS Google account.
For Students
Sign up for virtual college rep visits under Calendar.
complete the YouScience career assessment under Careers.
Explore colleges under the Colleges tab. Colleges come to life through pictures, videos and links that highlight active student clubs and organizations.
Students can better identify colleges that are a good fit with their personal and academic interests, which increases college retention.
For Parents
Parents can access useful financial calculators to determine the likely cost of attendance at different colleges and consider the affordability when deciding where to apply.
For Everyone
Convenient scheduling and communication tools will keep everyone informed and engaged throughout the college application process.
Streamlines requesting, processing, sending and tracking the electronic delivery of all college application-related documents
View videos from Scoir introducing the system. Check back as details about utilizing the system are finalized.