Calling all armchair Jeopardy champions! Bishop Chatard's annual Trivia Night event gives trivia buffs of all skill levels the opportunity to show their stuff! Form a team, pick a theme, and get ready for a fun-filled night with friends, family and classmates. Trivia Night 2018 tested our community's knowledge of all types of awards shows, and news will be breaking soon about Trivia Night 2019.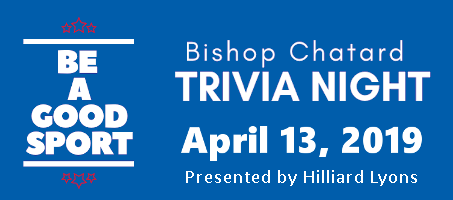 Mark your calendar for the 2019 Trivia Night, Saturday, April 13, 2019.
Trivia Night 2019 is organized by the BCHS Athletic Booster Club. For questions, contact Mike Ford, Athletics Director, at mford@bishopchatard.org
Check back for reservation details.
---
And the 2018 Trivia Award goes to ….
2018 Trivia Night Champions:
Congratulations to Bishop Chatard's Trivia Night champions, led by team captain Pat Hurley. Members of the winning team include Pat, Lori Hurley, Paul Montgomery, Lisa Montgomery, Grantland Clapacs, Marla Smith, Erin Lockrem and Joseph Lockrem.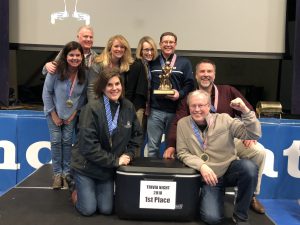 2018 Trivia Night Runner-Up: 
Congratulations to Bishop Chatard's Trivia Night runner-up team, led by team captain Jennifer Wood-Thompson. Team members include Jennifer, Geoffrey Thompson, Caitlin Charles, Lucas Collis, Angela Lynn Hatem and Erin Buechler.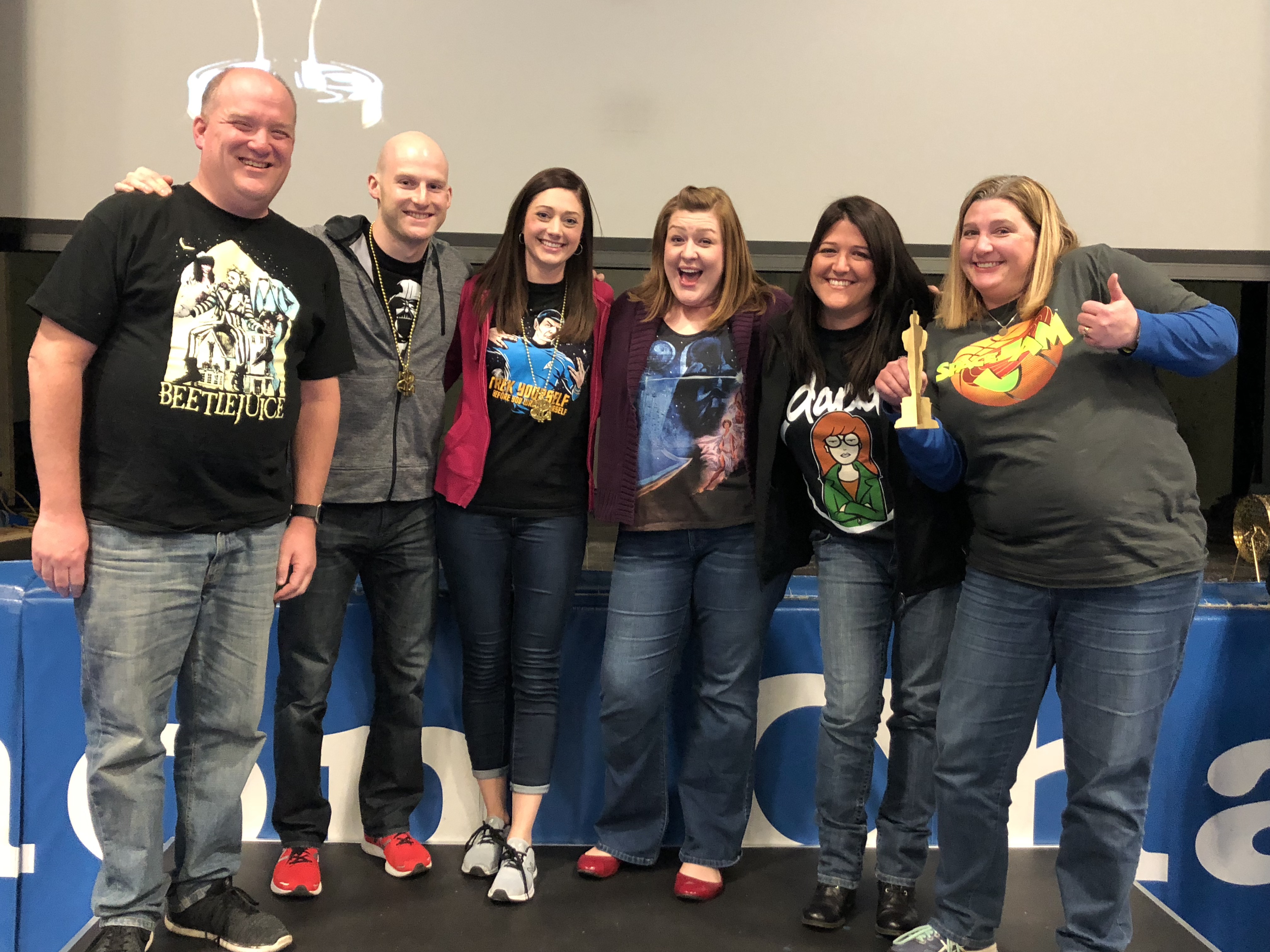 2019 Trivia Night Sponsors
Royal Sponsor
For information about becoming a sponsor, contact Mike Ford, mford@bishopchatard.org