Accreditation

Bishop Chatard High School, as part of the Archdiocese of Indianapolis, has met the criteria for educational quality established by Cognia Global Commission. BCHS has received its Certificate of Accreditation by the North Central Association Commission on Accreditation and School Improvement, the Northwest Accreditation Commission, and the Southern Association of Colleges and Schools Council on Accreditation and School Improvement.
---
2023 National Blue Ribbon School

Bishop Chatard was named a 2023 National Blue Ribbon School in the Exemplary High-Performing Schools category by the U.S. Department of Education. The prestigious National Blue Ribbon Award is awarded based on results of state assessments and/or nationally normed test results and graduation rates. It .. 'serves not only as a symbol of exemplary American schools, but also as inspiration for schools across the nation. It affirms the hard work of students, educators, families, and communities in creating safe and welcoming schools where students thrive'.
1
1Read more about the Blue Ribbon Program
.
---
2019/2020 'A' School

Bishop Chatard has consistently earned a school accountability letter grade of 'A' from the Indiana Department of Education. In December 2020, the IDOE announced that BCHS received top marks for student performance during the 2019-2020 school year. Indiana's A-F Accountability Model holds schools and corporations to a higher standard and provides a more accurate picture of their performance by incorporating student academic growth and graduation rates, as well as college and career readiness, as measures of success. s. (2019-2020 is the most recent school year for which IDOE letter grades were issued.)

---
Four Star School

Bishop Chatard High School has been named a Four Star School of Indiana for the 2017/2018 school year. This is the sixth consecutive year BCHS has received this honor.
To receive Four Star designation, a school must be in the top 25th percentile of schools in two ISTEP-based categories (Language Arts and Math), and in the top 25th percentile in each grade tested. A qualifying school must have earned the highest designation (A rating) in the state's accountability system and be accredited by the Indiana Department of Education. A total of 234 Indiana schools received the award for the 2017/2018 school year.
Diploma strength for the class of 2023 as indicated by the IDOE was 98.1% (State average: 90.6%). 99.4% of the Class of 2023 completed a Graduation Pathway. (Source IDOE GPS)

---
Advanced Placement Award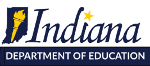 Bishop Chatard High School has been recognized by the Indiana Dept. of Education for exemplary performance on Advanced Placement exams. 49.1% of the Class of 2019 received a 3 or higher on at least one AP exam, translating into $71,928 postsecondary dollars saved. That percentage increased to 58.46% for the Class of 2020, translating into $101,232 postsecondary dollars saved. (The Class of
2020 is the most recent class year for which IDOE awards were issued.)
For the Class of 2023, 74.6% passed an AP or Dual Credit exam/course. (State Average is 59.5% – Source: IDOE GPS)
---
2014 School of Excellence

Bishop Chatard has been honored as a School of Excellence by the Catholic Education Honor Roll, a program of the Cardinal Newman Society. The Catholic Education Honor Roll is a national program recognizing schools committed to strong Catholic identity. Recognized schools commit to and model the
Principles of Catholic Identity in Education.
---
2019 Thriving School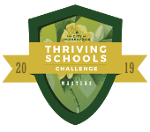 Bishop Chatard was nominated and awarded the honor of being named a 2019 Indianapolis Thriving School. Funding through this award will provide BCHS with a composting service by local company, Green with Indy. The entire program is a part of a larger initiative,
Thrive Indy
, from the City of Indianapolis and Mayor Joe Hogsett.
---
2021 Best School
Bishop Chatard has been named as one of the 2021 Best Schools by
Niche.com
, giving it an A rating. Niche is among the leading online review websites for schools throughout the United States. It researches K-12 schools and colleges to rate and rank schools. Only 10 percent of schools nationwide receive an A or higher from Niche.
---
BCHS Achievement Awards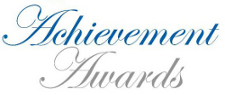 Bishop Chatard High School presents its Achievement Award at the school's Annual Fund Dinner to honor faculty, alumni, community members and volunteers who epitomize the Catholic mission and values lived out daily at the Archdiocese of Indianapolis North Deanery High School. Presented annually since 1994, the Achievement Award is Bishop Chatard's highest non-academic honor. It recognizes the important role the extended community plays in educating, nurturing and forming today's students — tomorrow's leaders.
View our Achievement Award Honorees