Experience Bishop Chatard
When asked to describe Bishop Chatard High School, Principal Joe Hansen borrows a quote from former University of Notre Dame football coach Lou Holtz. "For those who know the school, he says, no explanation is necessary. For those who don't, no explanation will suffice."
Bishop Chatard offers students over 120 academic courses designed to challenge students at all learning levels. Our Catholic faith permeates our daily schedule, supporting students as they explore the educational and extracurricular opportunities offered. We invite you to get to know Bishop Chatard High School.

Prospective students and their parents are encouraged to visit our Enrollment Process & Events page to learn more about the many ways available to explore Bishop Chatard virtually and in person. Eighth-grade students are encouraged to sign up for Shadowing to experience a day-in-the-life of a Bishop Chatard Trojan. Parents are invited to join us for a Wednesday Walk-Thru. One-to-One Appointments are also available. Our Open House provides time to talk with students, parents, administrators and teachers about the faith-based and innovative academic programs our students experience.
Please contact us if you have questions, or sign up online for shadowing or other information sessions.
We are here to answer your questions.
Enrollment/Course Guide
Click here for pdf version
Meet the Staff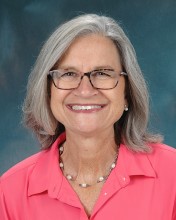 Jenny Annee
Associate Director of Enrollment