Annual Fund Dinner: September 8, 2021

Bishop Chatard High School was pleased to once again host a community gathering on campus at the 2021 Annual Fund Dinner and Achievement Awards Celebration, kicking off the 2021-22 Annual Fund Drive.
Through the generosity of our donors, $777,886 was raised during the evening to support tuition assistance and teacher compensation at BCHS.
On behalf of the students, faculty, staff and administration of Bishop Chatard High School, thank you for your continued generosity.
---
Annual Fund Donations
It's never too late to join us in our commitment to our students and teachers with a gift to our 2021-22 Annual Fund. Please know we are appreciative of any amount you are able to contribute to Bishop Chatard this year.
Donations can be made directly to Bishop Chatard or through the Institute for Quality Education (IQE), a scholarship granting organization (SGO).
Both methods of giving qualify for a charitable federal tax deduction. When you give to BCHS through IQE, you also qualify for the Indiana 50% tax credit.
Donate directly to BCHS
Donate to BCHS thru IQE
When you make a gift to the Annual Fund, you provide the opportunity for all our students to learn and fully engage in an authentically Catholic environment. Focused on the growth of the whole person, Bishop Chatard prepares students for a life-long commitment to faith, learning, leadership, and service. In 2021-2022, your gifts provided tuition assistance for 47% of our students.
Additionally, Bishop Chatard is able to attract and retain some of the most dynamic and impressive teachers from around the state. Our Catholic Educator Advancement Program (CEAP), developed to encourage and justly compensate our teachers, continues to grow, helping bridge the gap between public school and Catholic school compensation.
---
Other events supporting our Annual Fund
Achievement Awards
Our celebration also included the recognition of our outstanding community members who have continually supported Bishop Chatard.
2020-2021 Achievement Award Honorees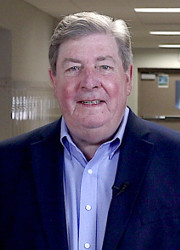 Alumni Honoree
Mike Leppert '65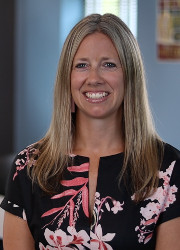 Faculty/Staff Honoree
Pam Nixon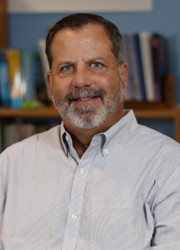 Community Service Honoree
Dan Babcock
James Babcock Inc.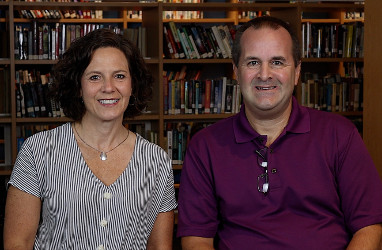 Volunteer Honorees
Scott and Cathy Nickerson

---
Watch for our 2020-2021 Annual Report in the Winter issue of Trojans Today – Trojans for Life magazine.