Bishop Chatard friends and families are invited to celebrate and support BCHS at our Annual Fund Dinner. The Annual Fund Dinner, a kick-off for Bishop Chatard's annual fund drive, raises funds to support teacher compensation and tuition assistance at the North Deanery high school.
Annual Fund Dinner will be held on Wednesday, September 19, 2019.
On this occasion, to come together and recognize members of the school community who continually support Bishop Chatard with our annual Achievement Awards. Through the help of these individuals and others like them, for over 55 years BCHS has realized its mission to provide an authentic Catholic education to all who seek it.
Watch for RSVP information in the early fall.
---
2017 Achievement Award Honorees
Printing Partners: Community Award
Steve & Therese Hartley: Volunteer Award
Mary (Kenney) Marsh, '84, Alumni Award
Jamie Marx: Faculty & Staff Award
Will Kuhn, '10, President's Tribute: Award for Courage
Held September 20, 2017, the 2017 "Moments Build Momentum" Annual Fund Dinner raised over $617,000. We sincerely thank all those who attended and made a donation. The generosity of our donors will help BCHS continue to serve North Deanery students for years to come!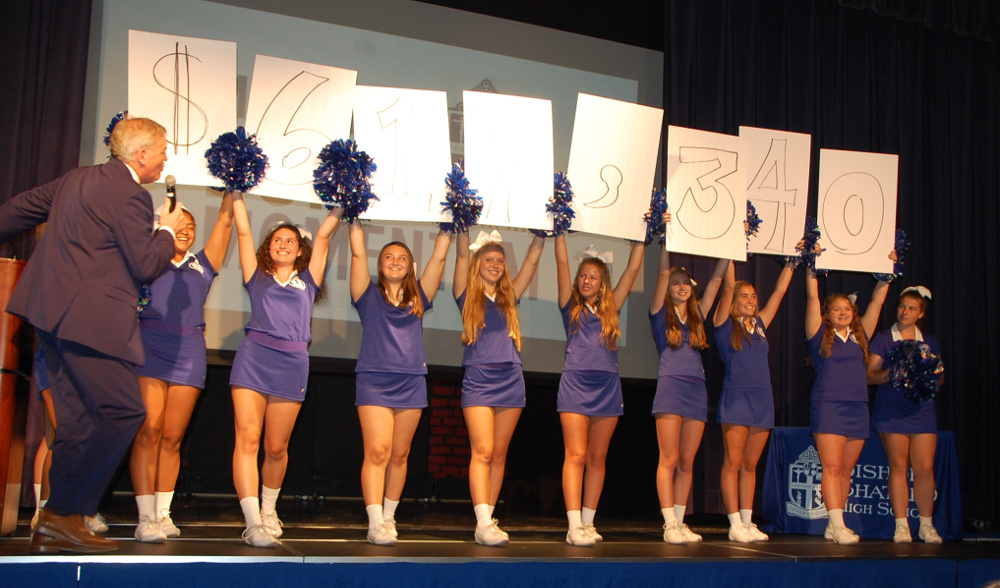 Please save the date for our 2018 Annual Fund Dinner: September 19, 2018.
---
What is the ANNUAL FUND DRIVE?
The 2017/2018 Annual Fund Drive, 'Moments Build Momentum', focuses on fulfilling our most paramount financial commitments: our financial aid program for students and our compensation program for teachers. It's always a good time to join your support to the drive.
Mark your calendars and plan to attend our other events, supporting the Annual Fund Drive: