Bishop Chatard Board of Regents
Bishop Chatard's Board of Regents assists the school's leadership team in the development of strategic and other long-term plans. Members participate in decision- and policy-making with regard to education. Members represent the school's constituent groups including parents, past parents, alumni and friends of Bishop Chatard.
BOARD OFFICERS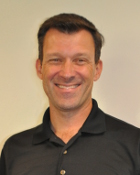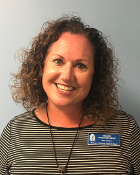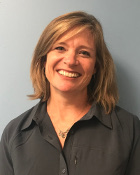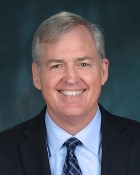 Not Pictured: Fr. Doug Marcotte, North Deanery Dean
BOARD MEMBERS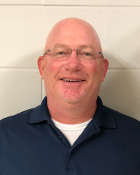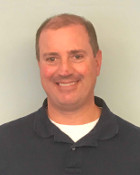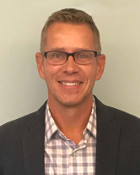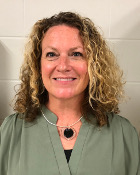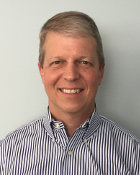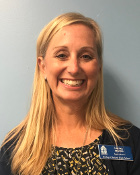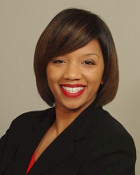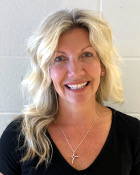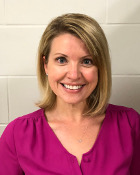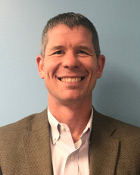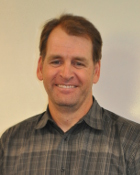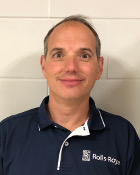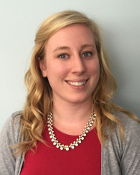 Bishop Chatard Academic & Institutional Leaders
Led by Bishop Chatard's president, Bill Sahm, the school is guided by a leadership team consisting of vice president of institutional advancement, a principal, vice principal of student services and vice principal of academics.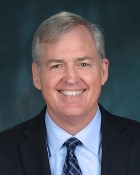 Bill Sahm, President
Bill Sahm holds a B.A. and Bachelor of Letters in American Studies from the University of Notre Dame.
Prior to beginning his tenure as president of Bishop Chatard in 2007, Bill was a member of the school's Board of Regents from 1994 to 2003, serving as the Board's inaugural chair from 1994 to 1997. Prior to the creation of the Board of Regents in 1994, Bill was a member of the North Deanery Board of Education from 1993 to 1994.
Bill began his career at Roncalli High School, serving as a theology teacher and coach for seven years. He transitioned to commercial real estate where he spent 23 years in leasing, management and development before returning to his roots in education as president of BCHS.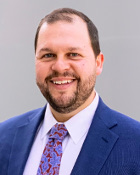 J.T. Funk, Vice President of Institutional Advancement
Mr. Funk served on the faculty of Bishop Chatard for seven years as an English teacher and as department chair for three of those years before leaving education to practice law. He spent seven years pursuing a law degree and founding a successful law practice before "being called to return to Catholic education" in 2022 as the BCHS VP of Institutional Advancement.
"I am excited to bring my experiences, training, and personal qualities back to Catholic education, particularly Bishop Chatard, and I am excited to push myself in new ways," Mr. Funk said. "I welcome the opportunity to learn from other school leaders and anticipate the challenges that will present themselves. I look forward to this opportunity to help Bishop Chatard continue to grow and excel in fulfilling its Catholic mission."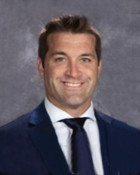 John Hasty, Principal
John Hasty holds a B.S. in History, MAT in Education and BLA in Administration, all from Marian University.
John served as Assistant Principal for Student Life at Roncalli High School as well as teaching at the school for 7 years.
He writes: "In reflecting on my experiences as a teacher and administrator, three important lessons emerge: the value of rigor, relevance, and relationships. These principles are reflected in my leadership style, whether in a classroom, or a meeting with teachers. The target of these values is growth, both personally and professionally, but most importantly, the growth in a personal relationship with Jesus Christ."
We welcome Principal Hasty to Bishop Chatard in 2022.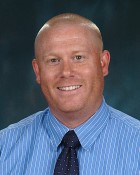 Ben Reilly, Vice Principal of Student Services
Ben Reilly holds a B.S. in Secondary Education from Marian University and a M.A. in Educational Leadership from the University of Indianapolis. He is licensed as a K-12 Building Level Administrator.
During his tenure with Bishop Chatard, Ben has also served as a teacher and a coach.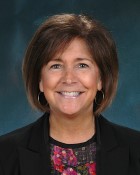 Ann Taylor, Vice Principal of Academics
Ann Taylor holds a B.S. in Education and Special Education from Ball State University, a M.S. in Education from IUPUI and an Ed.S. in Administration from IUPUI.
During her tenure with Bishop Chatard, Ann has also served as the BCHS Director of Instruction. Her professional responsibilities have included work with the Milken Family Foundation Teacher Advancement Program and the Catholic Educator Advancement Program.

Previous
Next
Strategic Planning

The Bishop Chatard Board of Regents, in conjunction with the school's leadership team and with guidance provided by feedback from BCHS stakeholders, develops a new strategic plan every three years. Bishop Chatard's 2013-2016 Strategic Plan was developed in 2012. The school's current 2017-2022 Strategic Plan continues to equip the Archdiocese of Indianapolis North Deanery high school with the foundation, programming and facilities needed to educate today's high school students.
View our past and current strategic plans
Our History
In order to meet the educational needs of a growing and expanding Catholic population in the late 1950's, Most Reverend Paul Schulte, Archbishop of Indianapolis, envisioned building three diocesan coeducational high schools in addition to Scecina Memorial High School.
Ground was broken in the Fall of 1960 for the first of the three new schools, Bishop Chatard High School, on property owned by the diocese on the corner of Kessler Blvd. and North Crittenden Ave. Construction of the school and convent were completed in 1961, and in September, Bishop Chatard admitted its first class of students from the North Deanery schools. Each year another class was admitted and the school population became complete in the academic year 1964-65.
>>Who Was Bishop Silas M. Chatard
Bishop Silas Chatard, the school's namesake, was the first Archbishop of the Archdiocese of Indianapolis. He initially studied as a doctor, then became a priest and was the rector at the Pontifical North American College in Rome from 1868-1878, only the second rector in that school's history. He then was named the Bishop of Vincennes and soon thereafter moved to Indianapolis, to become the first Archbishop of the newly renamed Diocese of Indianapolis.

Through the mid 1970's, the school was staffed largely by priests of the archdiocese and Benedictine Sisters of Beech Grove, who are still part of the Bishop Chatard staff. When the number of sisters began to decline, they moved out of the school convent and the building was annexed to the school. Renamed the St. Benedict Center in 2006, this building contains classrooms, the employee daycare ministry, the school chapel and the Bishop Chatard's advancement and business offices.


Expansion
In 1997, Bishop Chatard conducted its first capital campaign in order to raise $2 million for renovations and improvements including a new roof, windows, main entrance and lobby, along with modifications in the parking and landscaping.
In 1999 a $1.5 million building drive was conducted to add an extension to the south end of the main building which houses six classrooms and three 'suites' dedicated to the fine arts, along with a new library/media center. The school celebrated its 40th anniversary during the 2001-2002 school year.
In 2007, the Foundation for Faith campaign provided a 20,000-square-foot addition, new entrance, auxiliary gym and fitness center, and other improvements.
In 2011, BCHS celebrated its 50th anniversary, including the kick-off of the $4.5 million Golden Opportunities Capital Campaign. With this campaign's successful completion, a new all-season turf athletic stadium used by football, soccer and lacrosse teams was erected, along with a baseball/multi-purpose field, softball field, track facility and run/walk trail. A robust wireless network and data computing system was completed to support a 1:1 computing initiative. Three science labs were updated to provide an innovative, hands-on science education for today's students.
In 2020, the final phase of the Athletic Stadium and activity fields expansion was completed with the installation of bleachers at the west side of the football stadium and expanded parking area.