Bishop Chatard Retreat Program
---
Campus Ministry at Bishop Chatard can be thought of as a spiritual workout and retreats are one way that Trojans can exercise their spiritual muscles.
---
Just as physical fitness includes strength-building, endurance, flexibility, rest, and diet, there are many different components of a healthy spiritual life. Focusing too heavily on one type of physical health could have adverse effects on other areas. Students become well-rounded by participating in different Campus Ministry efforts and retreats are one of these.

Trojans are expected to attend their yearly retreats. The retreats build on one another, and these experiences are essential for building a culture of welcome and faith within the student body.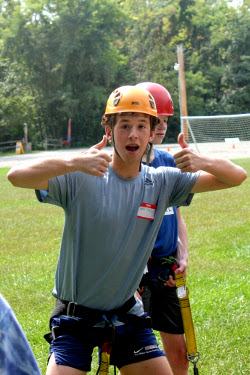 Why do we place such an emphasis on retreats?
As with other integral elements of Bishop Chatard, we hold yearly class retreats because of Jesus, who made prayer a priority:
"Rising very early before dawn, he left and went off to a deserted place, where he prayed" (Mark 1:35).
A retreat is a time for our students to take a step back from the busyness of their lives to be truly present to themselves, their classmates, and God. We want to show our students that retreats are for everyone – they are simultaneously meaningful and fun!
---
2023/2024 Retreats
Click on the retreat name below to view to the individual retreat information and rosters: