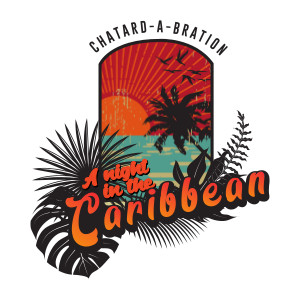 Chatard-A-Bration – February 11, 2023
Mark your calendars for Chatard-A-Bration 2023 'A Night in the Caribbean'! Experience the flavors of the tropics, Caribbean cocktails, Silent Auction & more!
Chatard-a-Bration, a most popular event and fundraiser for Bishop Chatard, provides an atmosphere of excitement, fun and fellowship. Funds raised help provide tuition assistance for students and support for our amazing teachers through our Catholic Educators Advancement Program (CEAP).
The event is 5:30 – 11:00 p.m. on February 11, 2023
Tickets are $150 each or $1,500 for a table of 10
Live entertainment will be provided by The Bishops
Ticket sales close January 27
This is the hottest raffle in town! With only 300 total tickets being sold, your chance of winning $10,000 is almost as big as the stack of cash you could win.
Grand Prize: $10,000
Early Bird Prize: $500
Tickets are $100 each
TWO STEPS TO PURCHASE YOUR RAFFLE TICKET
Fill out the online form with your request for tickets.
Open Form.
Promptly send us your payment
Either mail your check (payable to Bishop Chatard Raffle) to Bishop Chatard High School, ATTN: Chatard-A-Bration Raffle, 5885 Crittenden Ave, Indianapolis, IN 46220, or, bring in cash/check payment to the BCHS main office.
RAFFLE TICKET DEADLINES
For the Early Bird Raffle Drawing, payment must be received by January 12, 2023 at noon. The drawing will be held on January 13.
Payment must be received by noon Feb. 9, 2023 to be included in the $10,000 drawing.

---

Grand prize will be drawn live during Chatard-A-Bration on Feb. 11, 2023. You need not be present to win. Only 300 tickets will be sold. Early bird winner will be included in grand prize drawing. All proceeds benefit BCHS tuition assistance and teacher compensation. License # 000572

For further information, contact events@bishopchatard.org
The
Senior Class party
took place on Oct. 7, hosted by Kristin & Mike Felts, Suzanne & Tom Lewis, Mary & Rich McGillicuddy, Julie & John Nagel, Julie & Rob Pruitt, Lenore & Duane Schmitz and Debbie & Scott Stiffler. They raised $3,435.
The Junior Class party took place on Oct. 29, hosted by Anne & Rob Shumaker, Shannon & Todd Shaw, Jo Lynn & John Garing, Lori & John Zehner, Katie & Josh Marsh, Katie & Brad Horto, Aly & Andrew Schroeder, Joanna & Bill Touhy and Judy & Carlos Lam. They raised $5,095.
The Sophomore Class party took place on Oct. 8, hosted by Sarah & Pete Bustamante, Jen & Aaron Dixon, Joni & Erik Forestal. Jenee & Peter Forsee, Cathy & Dave Marrano, Kate & Hugh McGowan, Anne & David Monahan, Susan & Rob Paz, and Kristen & Tim Rushenberg. They raised $5,850
The Freshman class party took place on August 13, hosted by Mike & Amy Borchers, Bryan & Beth Brown, Brad & Eileen Countryman, Mike & Kristin Felts, Aly & Andy Schroeder, and Cindy & Vince Todd. They raised $5,025.
It's never too late to donate! Use the link below and indicate which class you are associated with.
Donate here
Experiences you enjoy, so will others — a week at the lake, tickets to your favorite teams' competitive events, wine & spirits, or gift cards to your favorite local businesses — what makes you smile, makes others smile. Share your joy and donate to the auction.
Fill out our Silent Auction Donation Form if you would like to donate to the Chatard-A-Bration Silent Auction.
Silent Auction Donation Form
---
2022 Chatard-A-Bration Sponsors
Thank you to our 2022 Chatard-A-Bration Sponsors! Your support helps make Chatard-A-Bration a success!
ALL-EVENT PREMIER SPONSORS
---
ALL-EVENT TROJAN SPONSOR
---
Royal Sponsors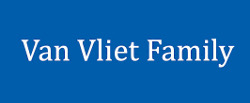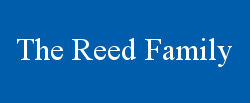 ---
White Sponsors
Apex Benefits
Huntington Bank
Katz, Sapper & Miller/KSM Location Advisors
Mike '65 & Carla Leppert
Innovatemap
Flanner and Buchanan/Catholic Cemeteries
O'Brien Automotive Family
Fikes Fresh Brands, LLC
CYO
McGowan Insurance
Marian Inc.
Church Church Hittle & Antrim
Ice Miller LLP
Allied Automation
Shiel Sexton
Danco Roofing
Marian University
James Babcock, Inc.
The Drew Family
Thiele Heating & Air Conditioning
Tyler Automotive
Tendercare Home Health Services, Inc.
Patrons
Steve Koers, John H. Lewis, and Paul Mullin '97 of Lewis And Wilkins Law Firm
Porch Light Public Relations
Leppert Mortuaries
Hall, Render, Killian, Heath & Lyman, P.C.
Chatard-A-Bration 2022
Gaming License #000572