On the Red Carpet: Chatard-A-Bration 2022
February 12, 2022
Chatard-a-Bration, a most popular event and fundraiser for Bishop Chatard, provides an atmosphere of excitement, fun and fellowship bringing together over 600 people each year. With Chatard-a-Bration being our second largest annual fundraising effort, the funds raised help provide vital tuition assistance for students and support for our amazing teachers through our Catholic Educators Advancement Program (CEAP).
Parent Gift Gathering Parties
These parties for parents by class kick-off Chatard-A-Bration 2022: On the Red Carpet… and they also are a really fun excuse to get together with other parents of your child's classmates!
The Senior Class Parent Gift Gathering Party was Oct. 15, but donations are still open to support the class's Chatard-A-Bration gift party.
Donate to the Senior Class party
It's time for the Sophomore Gift-Gathering Party! The Sophomore class is raising funds for a trip for the Chatard-A-Bration auction.
We'll meet Saturday, October. 30, 7-10:00 p.m. at the Shumaker House, 8300 N Meridian St. Weather permitting, the party will also extend outdoors with firepits to keep warm. Considering the date, we couldn't resist making the evening Halloween themed. Don't worry – we are not going to ask you to wear costumes, but if the spirit moves you – go for it!
RSVP and donate to the Sophomore Class party
If you can't make it, you can still participate with the Class of 2024 by making an online donation. Thank you so much, and we hope to see you on Oct. 30!
Hosted by Anne & Rob Shumaker, Jo Lynn & John Garing, Katie & Brad Horton, Lori & John Zehner, Jennifer & Jon Wright, Katie & Ted Kolbus, Claire & Sean Belby, and Nicole & Brian Duncan.
Donate to the Sophomore Class party
2021 Chatard-A-Bration Sponsors
Thank you to our 2021 Chatard-A-Bration Sponsors! Your support helps make Chatard-A-Bration a success!
ALL-EVENT PREMIER SPONSORS
---
All-EVENT TROJAN SPONSORS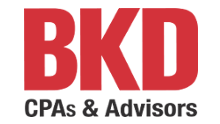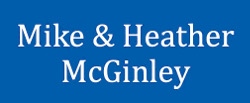 ---
Royal Sponsors
---
White Sponsors
Birge & Held Asset Management
BuySellLoveIndy – Kristi Gaynor, F.C. Tucker Company
CRG Residential
Danco Roofing Services, Inc.
The Drew Family
Mike '03 and Carly Dury '05
Guymon Family
Huntington Bank
Ice Miller LLP
James Babcock Inc.
Klipsch Marketing & Advisors
The Konvolinka Family
Mike '65 and Carla Leppert
Marian Inc.
Marian University
O'Brien Automotive Family
Jeff and Aileen Puno
Schaefer Technologies, Inc.
Shiel Sexton Company
Thiele Heating & Air Conditioning
Threefold
Tyler Automotive
Zink Distributing Company
---
Patron Sponsors
Justin '05 & Julie '05 Audenaert
Dellen Automotive Group
Distinct Images
CYO
Katz, Sapper & Miller/KSM Location Advisors
Leppert Mortuaries
Lewis And Wilkins attorneys Steve Koers, Paul Mullin and John Lewis
McGowan Insurance Group
Meyer Najem Construction
Porch Light Public Relations
Ryan Fire Protection
Tom and Amy Schulte
Chatard-A-Bration 2021
Gaming License #000572