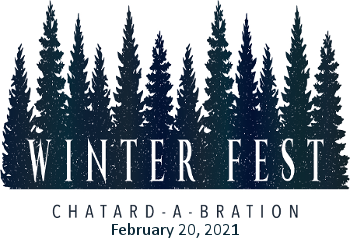 Chatard-a-Bration, a most popular event and fundraiser for Bishop Chatard, provides an atmosphere of excitement, fun and fellowship bringing together over 600 people each year. With Chatard-a-Bration being our second largest annual fundraising effort, we are staying true to tradition but incorporating a few new elements in order to bring an entertaining, enjoyable and fun-filled evening with friends, while adding the now familiar element of social distancing outside.
Enjoy the opportunity to safely come together on Saturday, Feb. 20, 2021, from 5-9 p.m. at BCHS! Experience an outdoor Winter Fest with food trucks, fire pits, live music, axe throwing, silent and live auction and a few surprises to keep it interesting! Bundle up for an outside evening of winter fun!
The funds raised help provide vital tuition assistance for students and support for our amazing teachers through our Catholic Educators Advancement Program (CEAP).
Tickets are $125 each! Tickets for BCHS Young Alumni from the Class of 2006 and later are $100 each. You must be 21 years and older to attend. Ticket sales close on Feb. 12.
---
2021 Chatard-A-Bration Raffle Tickets
Grand Prize: $10,000 – Winner will be drawn at Chatard-A-Bration
Early Bird Prize: $500 – Winner will be drawn on Jan. 13, 2021
Tickets are $50 each or 3 for $125
TICKET DEAL until Dec. 15!: 3 for $100
Don't miss this deal, reserve your tickets today!
How to 'Reserve' Your Raffle Ticket
After filling out the form, promptly send us your payment. Either mail your check (payable to Bishop Chatard Raffle) to Bishop Chatard High School, ATTN: Chatard-A-Bration Raffle, 5885 Crittenden Ave, Indianapolis, IN 46220, or, bring in cash/check payment to the BCHS main office.
Tickets, if still available, will also be sold at the event. (cash, check only)
Grand prize will be drawn live at the Winter Fest. You need not be present to win.
For further information, contact Kelly Stuhldreher at kstuhldreher@bishopchatard.org
**You need not be present to win. Only 625 tickets will be sold. Early bird winner will be included in grand prize drawing. All proceeds benefit BCHS tuition assistance and teacher compensation. License # 000572
Reserve your raffle ticket
---
Become a Chatard-A-Bration Sponsor
Over 600 people attended Chatard-A-Bration 2020 and your business can be a part of this year's fun! It's never too early to sponsor this or any event at BCHS! View our sponsorship opportunities page for all the possibilities.
View Sponsorship Opportunities
---
2020 Chatard-A-Bration Sponsors
Thank you to our 2020 Chatard-A-Bration Sponsors! Your support helps make Chatard-A-Bration a success!
ALL-EVENT PREMIER SPONSOR

All-EVENT TROJAN SPONSOR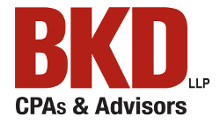 Royal Sponsor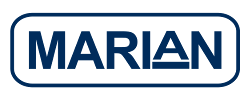 ---
Chatard-A-Bration 2020
Gaming License #000572