Saturday, February 15, 2020 is Chatard-A-Bration 2020 – 'The Roaring Twenties: Putting on the Ritz at BCHS'.
Please join us as we pay homage to The Roaring Twenties! Come dressed to impress 20s style. We'll pop the champagne and dance the Charleston in our Trojan Speakeasy.
Cocktails – Dinner – Dancing
5:30 p.m.: Checkin begins, Cocktail Reception, Appetizers, Silent Auction
7:00 p.m.: Introductions and Dinner
8:00 p.m.: Raffle Drawing, Live Auction
9:00 – 11:00 p.m.: Music by Stryker
9:15 – Silent Auction closes, checkout opens at 9:20
Tickets are $125/person or $1250/table of 10
Registration deadline is Feb. 12
Online ticket sales are now closed. If you've missed buying your tickets, contact Liz Hoffman at Lhoffman@bishopchatard.org for help.
Chatard-a-Bration is the school's largest annual fundraiser. The funds help provide vital tuition assistance for students and support for our amazing teachers through our Catholic Educators Advancement Program (CEAP).
---
Online Bidding is open for the Silent Auction
Bidding is now open on hundreds of specialty items, gift baskets and unique experiences all included in this year's Chatard-A-Bration Silent Auction! Register your mobile phone with Qtego, and let the shopping begin! Auction will close at 9:15 p.m. on Saturday, Feb. 15.
Register your mobile phone number at: qtego.net/qlink/chatard
Click on the "Register for Event" button. Fill out all the fields.
Watch for two text messages from Qtego, confirming your registration.
Click on the link in the confirmation text message, and it will direct you to your personal online bidding page. Click on any item to see a photo, read a description and place your bid.
Bidding on Live Auction items will take place only at Chatard-A-Bration.
View Items, Register Your Phone
Preview the 2020 Live Auction Items
---
Grand Prize: $10,000 – Winner will be drawn at Chatard-A-Bration
Tickets are $50 each or 3 for $125
Congratulations to our $500 early bird winner: Mary Lyons
How to 'Reserve' Your Raffle Ticket
After filling out the form, you will be sent an invoice for payment.
Please promptly send us your payment. Either mail your check (payable to Bishop Chatard Raffle) to Bishop Chatard High School, ATTN: Chatard-A-Bration Raffle, 5885 Crittenden Ave, Indianapolis, IN 46220, or, bring in cash/check payment to the BCHS main office.
Tickets, if still available, will also be sold at the event. (cash, check only)
For further information, contact Liz Hoffman at LHoffman@bishopchatard.org
**You need not be present to win. Only 625 tickets will be sold. Early bird winner will be included in grand prize drawing. All proceeds benefit BCHS tuition assistance and teacher compensation. License # 000572
Reserve your raffle ticket
Fund-A-Theatre Need: Goal – $35,000
Our Fund-A-Need cause for 2020 has an independent goal of raising $35,000 to help fund the following:

2 LED Follow Spot Light with stand
Wireless antenna system
Professional boundary layer microphone
Stage Write software for stage management
Stage Scrim
Stage floor monitor speaker
Improved rigging and storage systems
7-person wireless communication & base transceiver
Short throw projector with mounting hardware
Professional boundary layer microphone
Virtual Callboard Production Management Service
Professional software for integrating live lighting & sound
3 Omnidirectional Earset Headworn Microphones
Thank you for your generous support!
Donate to Theatre Fund-A-Need
"Ronald Reagan said, "The arts and humanities teach us who we are and what we can be. They lie at the very core of the culture of which we're a part."
The students at Bishop Chatard deserve a program that has a strong foundation so that their creativity and self-expression is supported in every way. It is not about creating theatre stars but rather, kids who find their voice; confidence; joy; and a stronger sense of self. That is not to say that we are not going to prepare them for a career in the performing arts—we will! However, the bigger picture is to enhance their gifts by giving them the tools, support, and confidence to be better performers on-stage and better people off-stage."
…BCHS Theatre Director Holly Stultz
Volunteers Needed
Interested in helping with the biggest BCHS 'party' of the year? We are currently seeking volunteers for various tasks. Help with solicitation for the Chatard-a-bration silent auction is our upcoming need. (We will provide lists of businesses and past donors from each parish area to make your job easier.) Help with event setup and at the event is also needed.
View and Volunteer
Class of 2020 Senior Gift Party
: Held on Friday, Oct. 18. Hosted by Eileen and Brad Countryman, Sandy and Gary deCastro, Melissa and John Duffy, Alison and Matt Kaminski, Ann and Eric Kellison, Julie and Rob Pruitt & Amy and Fred Solomon.
Donate to the Class of 2020 party
Class of 2021 Junior Gift Gathering Party: Held on Saturday, Sept. 28. Hosted by Brian & Sarah Dilts, Mike & Kara Gin, Crystal and Jay Haslett, Dale & Maria Knight, Hugh & Kate McGowan, and the Nickersons.
Donate to the Class of 2021 party
Class of 2022 Sophomore Gift Gathering Party: Held on Sat., Nov. 16. Hosted by Jenny & Joe Annee , Betsy & Dan Babcock, Alice & Mark Hannon, Christine & Bryon Konvolinka, Maureen & Tim Meek, Michelle & Greg Peters and Liz & Kevin Sowinski.
Donate to the Class of 2022 party
Class of 2023 Freshman Gift Gathering Party: Held on Nov. Hosted by Sarah & Mike Bardol, Trish & Don Biggs, Amy & Mike Borchers, Dawn & Mark Koers, Julie & John Nagel, Julie & Rob Pruitt, Lenore & Duane Schmitz, Amy & Tom Schulte, Jennifer & Mark Underwood and Meri & Adam Weber.
Donate to the Class of 2023 party
Over 600 people attended Chatard-A-Bration 2019 and your business can be a part of this year's fun! It's never too early to sponsor this or any event at BCHS! View our sponsorship opportunities page for all the possibilities.
---
2020 Chatard-A-Bration Sponsors
Thank you to our 2020 Chatard-A-Bration Sponsors! Your support helps make Chatard-A-Bration a success!
ALL-EVENT PREMIER SPONSOR

All-EVENT TROJAN SPONSOR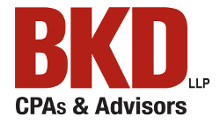 Royal Sponsor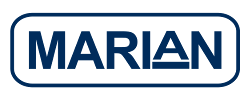 ---
Chatard-A-Bration 2019
---
Gaming License #000572