Welcome to the School Counseling Department
The School Counseling Department at Bishop Chatard High School offers academic and personal support, as well as high school, college and career guidance to our high school students through class counselors and support personnel. We are here to assist our students. Please contact us with your questions.
October 4, 2023

October 5, 2023

October 9, 2023

October 10, 2023

October 24, 2023

November 6, 2023

March 12, 2024

May 1, 2024
Class of 2024 Your Updated To-Do List
Be sure you've scheduled your student meeting with Mrs. Saurine between now and Fall Break!
Pay attention to the Nov. 1 deadline for applications, scholarships and admission.
Update your "my colleges" tab in Scoir as you apply. Remember, the Common App is your actual application but SCOIR is how you communicate with Mrs. Saurine!
Request letters of recommendation through SCOIR as soon as possible.
Attend the BCHS College Financial Aid Meeting: Oct. 10 (see details below)
Ongoing
Look at your college's website for admission requirements to make sure you aren't missing anything.
Be sure you are checking in with your parent(s) about applications and consider adding them as a parent on your Scoir account so they can see application checklists too.
September is a good time to start looking at scholarships.
Continue to signup for College Reps visits at BCHS. See the list and signup in SCOIR.
Seniors: be sure to complete these items in August.
Create a Common Application Account and add Mrs. Saurine as your counselor
Complete the FERPA Waiver in Scoir and Common App
Complete the Letter of Recommendation (LOR) survey in Scoir and request your teacher Letter of Recommendation in Scoir
Look at the College Rep Calendar in Scoir and sign up for visits you are interested in
---
September Action Items
View College Application FAQs
✓ Update your 'My Colleges' Tab in SCOIR Update your "my colleges" tab in Scoir as you apply. Remember, the Common App is your actual application but Scoir is how you communicate with Mrs. Saurine! It can take up to 14 days for our office to get confirmation that your documents (transcripts, letters, etc.) were received by the college. So, please have your Scoir "my colleges" tab updated with schools you are applying to. You need to indicate which schools you are actively "applying" to and which schools you have already "applied" to in Scoir. If you do not indicate in Scoir that you are applying to a college (through the Common App or otherwise), I will not know where to send your documents. THIS IS VERY IMPORTANT! See Mrs. Saurine with questions.
✓ Letters of Recommendation Be sure teachers have everything they need to write you a letter. Additionally, if you have not requested letters of recommendation (LOR) yet from teachers and/or you haven't completed your LOR survey in Scoir, you need to do that ASAP!
✓ What to do about test scores? Decide what you want to do about Test Scores. If you want your SAT and/or ACT scores to be considered for admission, be sure that they were sent through College Board or your ACT account! You can also self-report if the college allows you to. Just because you indicate on your application that you want them considered for admission, does not mean the school has the scores. Call the admissions office if you are unsure if they have your most recent scores. If you are applying test-optional, you will be asked to indicate that on your applications.
✓ Indicate your action pathway on applications and SCOIR Indicate your application pathway on applications and in Scoir. Remember, Early ACTION is a non-binding application pathway and what we recommend. If you are applying Early Decision, that is a binding contract. Please see me before you decide to apply Early Decision because there is a contract to sign. November 1 is the most important deadline and takes priority over FAFSA, test scores, etc.
✓ Sign Your FERPA Waiver in Scoir: This is on your profile page.
✓ Take advantage of College GO Week (Sept. 25-29) Some schools in Indiana waive their application fee during College Go week September 25-29. Consider sending in applications that week if you are ready. If not, you have time! It is most important your application reflects who you are, your goals and your accomplishments.
---
Coming up in October
---
Oct. 3:
Ms. Saurine will be available at school after Living Rosary to talk with any student needing help with applications.
College Financial Aid Night: Oct. 10 (Tues)- Highly Recommended!
Parents are invited to this presentation, held on progress report night, to talk about the FAFSA and other financial aid opportunities. More information to come! Because of multiple changes to the FAFSA this year, we highly recommend all parents of seniors to attend. FAFSA opens in December 2023.
Follow @BCHSCollegeCounselor on 'X' (Twitter) for updates or Instagram at @BCHSCollege
Check the the College & Career Roadmap on the BCHS website for a timeline of college/career items
Update your 'my colleges' tab in SCOIR as you apply to schools
Email asaurine@bishopchatard.org with any questions!
Visit the College & Career Roadmap
School Counseling
When enrolled as a freshman, each Bishop Chatard student is assigned to a school counselor who is ready to assist with academic support, class selection, college and career planning, and other issues important to high school students. Contact information for all school counselors is available on our Contact Us link in this section.
Academic Support

As part of its mission to foster the success of each student, Bishop Chatard offers an innovative Academic Support Program to those students who qualify for an education plan. The program narrows learning gaps by allowing students to receive support in an inclusive learning environment.
Tutoring & Coursework Assistance
Bishop Chatard offers a variety of programs and services to assist students who would benefit from tutoring or one-on-one time with a teacher. Students may receive assistance from teachers prior to the start of the school day, from 7:20 to 7:50, or they can take advantage of National Honor Society tutoring or Study Tables during homeroom or after school.
For more information, students are encouraged to look at the options detailed on the Tutoring page or talk with a school counselor.
College & Career Counseling

Bishop Chatard's College & Career Roadmap outlines the path to college or a career, with information for students from freshman to seniors! Make this your first stop for information about summer experience programs, leadership / enrichment opportunities, paying for college/training, college application FAQs and more for parents and student.
BCHS College Counselor Abbey Saurine is available to help all students reach their post-graduation goals.
Mental Health Counseling

Bishop Chatard mental health counselor, Laura Gorr, works in collaboration with school counselors, school nurses, teachers, administrators, parents and various community agencies to serve our students. Information obtained through these resources is integrated to provide social, emotional, behavioral and adaptive functioning support to a student, his or her family, and the school. She provides a safe place for students to discuss problems, while building resiliency factors so students are less likely to engage in risk-taking behaviors.
Read More
Contact
Office hours for Mrs. Gorr are Mondays, Tuesdays, Thursdays and Fridays all day. Her office is in the main office area, next to Mr. Reilly's office. She can also be reached via email, Lgorr@bishopchatard.org, or by phone, 317-251-1451, Ext. 2273.
Services Provided
Individual/group counseling
Crisis intervention/conflict mediation services
Empowerment of/advocacy for students and families
Culturally competent services
Referrals to community agencies
Consultation with school staff, family and community agencies
Referral to the Mental Health Counselor
Parents, guardians, school staff and students may refer someone to Mrs. Gorr. Please be aware that students may refer themselves to her without prior consent of a parent or guardian.

Parental Notification
Parents or guardians will be notified if a referral is made by the school staff or if a referral relates to a serious nature. Parents or guardians may also contact the school directly if the parent/guardian does not want his/her child to receive those services.
An exception is made if child abuse or neglect is suspected or if the child appears to be in crisis. In this situation, the mental health counselor may meet with the student one time without parental or guardian consent to assess the situation.
Some common reasons for referral are:
Sudden changes in academics/behavior
Anxiety/Depression/Anger management
Peer pressure and friendships
Family issues
Grief/loss
Substance abuse
Social skills
Self-esteem
Student Assistance Services
The Bishop Student Assistance Program is designed for teachers and administrators to work collaboratively to address social and academic needs of students. The program is a way to ensure that the needs of every student are being met.
Students are referred to this program by teachers, counselors or another adult in their life because they might be struggling personally, socially and/or academically.

Read More
The Student Assistance team meets bi-weekly or more often, when necessary, to discuss concerns for a student and to create an action plan focused on assisting that student in overcoming obstacles and reaching his/her potential. The team is comprised of Bishop Chatard staff members from the administrative team.
Program referrals
Any adult from the Bishop Chatard community can refer a student to this program. All referrals, students and action plans adhere to a strict confidentiality policy.
If you have questions or feel you know a student who would benefit from this program, please contact BCHS Social Worker, Laura Gorr, at Lgorr@bishopchatard.org, or 317-251-1451 Ext. 2273. Her office is in the main office area, across from Mr. Reilly's office.

Career Lunches
Throughout the school year, the School Counseling Office, in conjunction with the Office of Alumni, hosts Alumni Career Lunches. Hosted during the lunch period or before school, groups of about 20 students can meet with recent BCHS alumni who discuss their careers and occupations, their college courses and what drew them to their chosen professions. Question and answer sessions help students learn more about a career path that they may be interested in pursuing.
Research demonstrates that a key factor in choosing a profession is exposure to someone who works in that area. Bishop Chatard is excited to offer this opportunity to all students, regardless of grade level, who are thinking about their college and career choices.
Information about Alumni Career Lunches is provided to students via the daily announcements.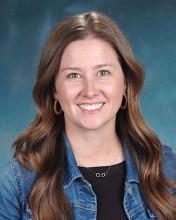 Monica Helfrich
Director of Counseling, Counselor Grades 9-12: A-D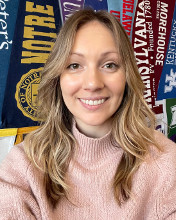 Michelle Wilson
School Counselor, Grades 9 – 12: E-Me

Sami Katra
School Counselor, Grades 9-12: Mi-Z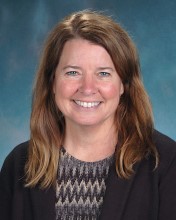 Beth Brogan
Director of Academic Support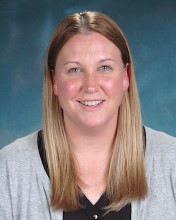 Laura Gorr
Mental Health Counselor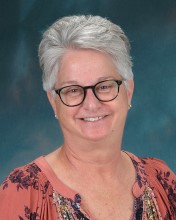 Ame' Alerding
Registrar/Counseling Assistant
The Guidance FAX NUMBER is 317-254-2263.
For general Counseling Department questions, feel free to email guidance@bishopchatard.org.
---
Fun Fact!
Bishop Chatard's IDOE College & Career Readiness Score was 74.6% for the 2022-2023 school year. (The state average was 59.5%).

Read More
College and career readiness measures whether students are prepared for postsecondary life by achieving college or career credentials while still in high school. College or career credentials include successful completion of an approved industry certification; successful completion of at least three hours of college-level courses; a passing score on an Advanced Placement exam; or a passing score on the International Baccalaureate exam. Graduates in the most recently finalized cohort enrolled in the school are included when reporting college and career readiness information.
---