Bishop Chatard Community Events
Summer Camps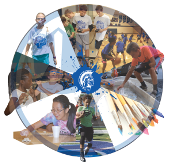 Explore new interests, challenge imaginations and hone current skills through our summer camps for students in grades 1-8.
Registration is now open
Go To Bishop Chatard Camps
Blood Drive: Feb. 28

Support the annual Senior Blood Drive by donating blood! The Versiti Blood Center of Indiana needs 550 individuals each and every day to supply blood to Indiana Hospitals.
When: Friday, February 28, 2020 - 8:00 a.m. - 1:45 p.m.
Where: BCHS Auxiliary Gym
Who: Anyone 16 and older can donate.
If you are unable to donate, consider bringing in snacks or juice boxes for those who do.
How Tos
TURN IN YOUR PERMISSION FORMS
SIGN-UP FOR A TIME during any lunch period, Tuesday, February 25 to Thursday, Feb. 27 or register online on your own at this link: ONLINE SCHEDULING via Versiti.org
BRING PROPER PHOTO ID with you when donating. (Something with a picture and date of birth: a driver's license is the best)
Donors must be well hydrated, have eaten a good meal and be in good general health before donating.
More donor information is available at Versiti.org, the Blood Center of Indiana.
Adult Donors
Parents/adults are all welcome and there is no waiting.
REGISTER ONLINE at Versiti.org
or just stop in. Either way, you will be placed at the head of the line when you arrive. Please bring photo ID that includes your birthdate.
---
For more information, contact blood drive coordinator Kristine Pierce at kpierce@versiti.org or Mr. Aryn Stack, BCHS coordinator, at astack@bishopchatard.org, Room 215 or email specific questions to eligibility@indianablood.org
Softball Winter Camp for grade school: Feb. 29
All softball players, grades 1 - 8, are invited to the 2020 BCHS Winter Softball Camp on Sat., Feb. 29, at BCHS. It's a great way to meet future Trojans, while improving on the game we all love!
CYO Co-Ed Futsal Tourney: March 21
BCHS soccer invites CYO soccer players, boys or girls, grades 5-8, to our Futsal Tournament hosted at BCHS on Saturday, March 21, 2020.
6-8 Grade North Deanery Girls Basketball Workouts
All North Deanery Girls Basketball players, grades 6-8, are invited to our North Deanery Spring Workouts, from March 3 to April 29, 2020 in the BCHS gym. Sessions are free. No registration is needed. Come to one or all!
Community Events Around the North Deanery
Your event could be posted here. Send us information you'd like publicized.
CYO Summer Camps
Camp Rancho Framasa in Nashville, Indiana has summer camping opportunities for ages 7-19. Established in 1946, CYO Camp is an inclusive, residential camp offering 3 and 6-day sessions. For more information, visit www.campranchoframasa.org. Camp brochures are available in the BCHS main office.
BCHS Future Trojan Pass
All North Deanery students receive a Bishop Chatard Future Trojan Pass, providing free admittance to Bishop Chatard drama productions, concerts and home athletic events at the North Deanery high school! (Details are printed on the pass.) The passes are mailed to all of our North Deanery students in early fall. Our 2019/2020 passes were mailed in early August.
For details, or if you need to obtain a Future Trojan pass, email communications@bishopchatard.org
Visit Athletics to view the sports schedules.
Visit Theatre for performance information.
Visit Band & Choir for concert information.
---
North Deanery Parishes
---
Community Resources

Bishop Chatard Trojan Tots Preschool
Archdiocese of Indianapolis
CYO Camp Rancho Framasa
IndyCatholic
Marian University
St. Vincent's Sports Performance
Northside Knights of Columbus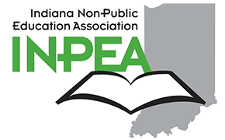 Indiana Non-Public Education Association (INPEA) brings to the forefront public policy and societal issues affecting non-public schools and families.
Visit www.inpea.org
for more information.
Contact Tyler Mayer, tmayer@bishopchatard.org, for information about the BCHS contact to INPEA.