Bishop Chatard Community Events
Summer Camps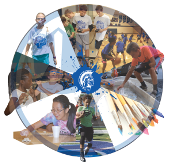 Visit our Summer Camps webpage for descriptions and registration information on Bishop Chatard's diverse selection of 2018 Summer Camps! There is a camp for everyone!
Bishop Dullaghan Football Camp for Middle School: July 16-18
Bishop Chatard High School has partnered with Bishop Dullaghan Football Camps to hold a Middle School Skills Development Camp at BCHS from July 16-18. Online registration is open for this commuter day camp for 5th – 8th graders.
Read more about the camp
North Deanery Newsletter: Spring 2018
Read the Spring 2018 North Deanery Newsletter, with news from each of the North Deanery grade schools.
Holy Land Pilgrimage
Bishop Chatard, along with Verso Ministries, is planning a pilgrimage to the Holy Land for Bishop Chatard and North Deanery students, parents and friends, Dec. 27 to Jan. 5, 2018. This journey will be led by BCHS chaplain, Fr. Doug Hunter.
Visit Verso Ministries for more information about the trip
Flyer with details of the trip
Questions? Contact Carol Wagner at cwagner@bishopchatard.org
---
Community Events Around the North Deanery
CYO Grasshopper Camp at BCHS: July 15-20
CYO Camp Rancho Framasa invites you to their Grasshopper Camp, a day camp adventure for boys and girls entering K – 3rd Grade. Camp runs from July 16-20 at BCHS. Camp staff lead campers in arts, crafts, singing, games, prayer, sports, water play, and more. On Thursday of each session campers take a field trip to Camp Rancho Framasa (transportation provided). To find out more, visit campranchoframasa.org
Christ the King Festival: June 22 and 23
Live music – Food Booths – Kids Zone and more. The Christ the King summer social will be held on June 22 and 23, from 6:00 p.m. to midnight. Admission is $1/person, with a family maximum of $5.00 (2 and under are free).
Read more about the festival
---
BCHS Future Trojan Pass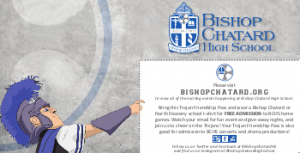 All North Deanery students receive the 2017/2018 Bishop Chatard Future Trojan Pass, providing free admittance to Bishop Chatard drama productions, concerts and home athletic events at the North Deanery high school! (Details are printed on the pass.) The passes are distributed by each North Deanery School.
For details, or if you need to obtain a Future Trojan pass, contact Kelly Lucas, Director of Marketing and Communications, at klucas@bishopchatard.org.
Visit Athletics to view the sports schedules.
Visit Theatre for performance information.
Visit Band & Choir for concert information.
---
North Deanery Parishes










---
Community Resources

Bishop Chatard Trojan Tots Preschool
Archdiocese of Indianapolis
CYO Camp Rancho Framasa
IndyCatholic
Marian University
St. Vincent's Sports Performance
Northside Knights of Columbus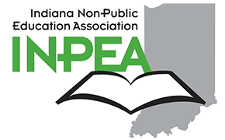 Indiana Non-Public Education Association (INPEA) brings to the forefront public policy and societal issues affecting non-public schools and families.
Visit www.inpea.org
for more information.
Sidney Eisgruber is the Bishop Chatard liaison. If you have any questions, feel free to contact her at eisgrubers@earthlink.net