Bishop Chatard Community Events
---
---
Community Events Around the North Deanery
Your event could be posted here. Send us information you'd like publicized.
---
St. Simon Royal Extravaganza: Nov. 7
Saint Simon invites all to The Saint Simon 2020 Royal Extravaganza on November 7, 2020 at 7:00 p.m., outdoors at St. Simon. We will have food trucks, firepits, live/silent auctions and live music with "That's What She Said". We look forward to a night of fun and fellowship to support our St. Simon Community!
Questions? Contact saintsimonrx@gmail.com.
*All CDC and local health department guidelines will be followed for this event. Information will be sent prior to the event as a "know before you go" to all registered attendees.*
---
North Deanery Parishes
---
Community Resources

Bishop Chatard Trojan Tots Preschool
Archdiocese of Indianapolis
CYO Camp Rancho Framasa
IndyCatholic
Marian University
St. Vincent's Sports Performance
Northside Events & Social Club (formerly Knights of Columbus)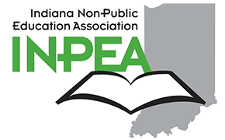 Indiana Non-Public Education Association (INPEA) brings to the forefront public policy and societal issues affecting non-public schools and families.
Visit www.inpea.org
for more information.
Contact Tyler Mayer, tmayer@bishopchatard.org, for information about the BCHS contact to INPEA.