Bishop Chatard Community Events
Summer Camps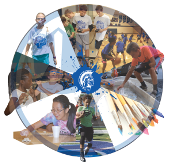 Explore new interests, challenge imaginations and hone current skills through our summer camps for students in grades 1-8.
Registration is now open
Go To Bishop Chatard Camps
Campus Ministry E-Learning Resources
Prayer, Scripture study, online Mass, talks, books, and reflections: BCHS Campus Ministry has created an extensive list of resources for growing in one's faith life while at home! Something for everyone in the family! We hope you can use any and all of them during this time!
6-8 Grade North Deanery Girls Basketball Workouts
All North Deanery Girls Basketball players, grades 6-8, are invited to our North Deanery Spring Workouts, from March 3 to April 29, 2020 in the BCHS gym. Sessions are free. No registration is needed. Come to one or all!
With the school observing eLearning days, basketball workouts are canceled until further notice.
Football Spring Passing Camp for grades 5-8: May 3, 10
Bishop Chatard Football will conduct a 2 session camp on the turf at Bishop Chatard High School that will instruct participants on every aspect of the football passing game.
Players will learn proper throwing, catching, and route running techniques that will help improve their performance. There will also be a grade level appropriate competition league that will take place at the end of each session. Come join us for a lot of learning, competition, and FUN!
When: Two Sundays, May 3 and May 10, 2020; 4:00-5:00 p.m.
Who: For quarterbacks and receivers, grades 5-8 (Fall 2020 grade)
Where: BCHS Football Stadium
Cost: $20 for both sessions
Checkin begins 20 minutes before the camp
Questions? Contact Eric Quintana, BCHS Football Coach, at equintana@bishopchatard.org
Community Events Around the North Deanery
Your event could be posted here. Send us information you'd like publicized.
CYO Summer Camps
Camp Rancho Framasa in Nashville, Indiana has summer camping opportunities for ages 7-19. Established in 1946, CYO Camp is an inclusive, residential camp offering 3 and 6-day sessions. For more information, visit www.campranchoframasa.org. Camp brochures are available in the BCHS main office.
BCHS Future Trojan Pass
All North Deanery students receive a Bishop Chatard Future Trojan Pass, providing free admittance to Bishop Chatard drama productions, concerts and home athletic events at the North Deanery high school! (Details are printed on the pass.) The passes are mailed to all of our North Deanery students in early fall. Our 2019/2020 passes were mailed in early August.
For details, or if you need to obtain a Future Trojan pass, email communications@bishopchatard.org
Visit Athletics to view the sports schedules.
Visit Theatre for performance information.
Visit Band & Choir for concert information.
---
North Deanery Parishes
---
Community Resources

Bishop Chatard Trojan Tots Preschool
Archdiocese of Indianapolis
CYO Camp Rancho Framasa
IndyCatholic
Marian University
St. Vincent's Sports Performance
Northside Knights of Columbus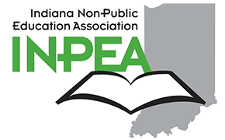 Indiana Non-Public Education Association (INPEA) brings to the forefront public policy and societal issues affecting non-public schools and families.
Visit www.inpea.org
for more information.
Contact Tyler Mayer, tmayer@bishopchatard.org, for information about the BCHS contact to INPEA.