Bishop Chatard Community Events
Summer Camps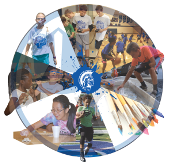 Visit our Summer Camps webpage for descriptions and registration information on Bishop Chatard's diverse selection of 2018 Summer Camps! There is a camp for everyone!
Go To Bishop Chatard Camps
Community Events Around the North Deanery
Your event could be posted here. Send us information you'd like publicized.
BCHS Future Trojan Pass
All North Deanery students receive a Bishop Chatard Future Trojan Pass, providing free admittance to Bishop Chatard drama productions, concerts and home athletic events at the North Deanery high school! (Details are printed on the pass.) The passes are mailed to all of our North Deanery students in early fall. Our 2018/2019 passes were mailed in early August.
For details, or if you need to obtain a Future Trojan pass, email communications@bishopchatard.org
Visit Athletics to view the sports schedules.
Visit Theatre for performance information.
Visit Band & Choir for concert information.
---
North Deanery Parishes
---
Community Resources

Bishop Chatard Trojan Tots Preschool
Archdiocese of Indianapolis
CYO Camp Rancho Framasa
IndyCatholic
Marian University
St. Vincent's Sports Performance
Northside Knights of Columbus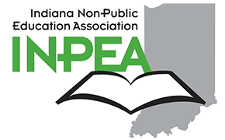 Indiana Non-Public Education Association (INPEA) brings to the forefront public policy and societal issues affecting non-public schools and families.
Visit www.inpea.org
for more information.
Sidney Eisgruber is the Bishop Chatard liaison. If you have any questions, feel free to contact her at eisgrubers@earthlink.net