Bishop Chatard Community Events
Girls Basketball Jr. Trojan League
All girls, grades 3-8, interested in playing competitive basketball in the IGHL (Indiana Girls Hoops League): Become a part of the 2019/20 BCHS Jr. Trojans! Games will be played on Sundays in November through February. Game times are TBA. Cost is $150/player.
Online registration is now open.
Email Coach Fisher with questions at kfisher@bishopchatard.org
Summer Camps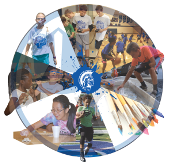 Summer Camp information will be back in late fall.
Go To Bishop Chatard Camps
Community Events Around the North Deanery
Your event could be posted here. Send us information you'd like publicized.
Shroud of Turin Encounter: Sept. 28
The North Deanery churches, along with Christ the King Parish, and are proud to sponsor and invite you to "The Shroud Encounter" with Russ Breault. Russ has been featured on History Channel, CBS, EWTN, and was an advisor for Finding Jesus on CNN. He will provide a dramatic presentation (200 images) that peels back the mystery like a CSI Investigation. Join us on Sat. Sept. 28, 2019, at 6:30 p.m. at Christ the King in Tuohy Hall. Admission is free but please register so we will have a headcount for the light dinner in the evening. Visit www.ctk-indy.org.
St. Simon Theatre presents Annie Jr., Oct. 4, 5
Tickets are on sale ($7) at St. Simon for their production of Annie Jr. Performances are Oct. 4 at 7:00 p.m. and Oct. 5, 2:30 p.m. and 7:00 p.m. Contact St. Simon School for details.

Girls, Inc. Day - Discover your inner scientist: October 5
Discover your inner scientist! On Saturday, Oct. 5, 2019, Girls Inc. of Greater Indianapolis, along with the Women in Engineering at Eli Lilly, will be teaming up to provide girls, ages 9-16, with exciting program activities in the field of Science, Technology, Engineering, and Math (STEM).  Program runs from 8:30 a.m. to 8:20 p.m. Cost for the program is $7, which includes lunch, 2 snacks and a t-shirt. Transportation to and from the Lilly Manufacturing and Quality Learning Center is free, with drop off and pickup at the North United Methodist Church, 3808 N. Meridian St. Questions? Contact programs@girlsincindy.org.
Read more at girlsincindy.org
Register Online Here
BCHS Future Trojan Pass
All North Deanery students receive a Bishop Chatard Future Trojan Pass, providing free admittance to Bishop Chatard drama productions, concerts and home athletic events at the North Deanery high school! (Details are printed on the pass.) The passes are mailed to all of our North Deanery students in early fall. Our 2019/2020 passes were mailed in early August.
For details, or if you need to obtain a Future Trojan pass, email communications@bishopchatard.org
Visit Athletics to view the sports schedules.
Visit Theatre for performance information.
Visit Band & Choir for concert information.
---
North Deanery Parishes
---
Community Resources

Bishop Chatard Trojan Tots Preschool
Archdiocese of Indianapolis
CYO Camp Rancho Framasa
IndyCatholic
Marian University
St. Vincent's Sports Performance
Northside Knights of Columbus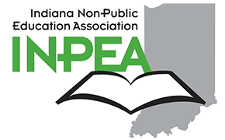 Indiana Non-Public Education Association (INPEA) brings to the forefront public policy and societal issues affecting non-public schools and families.
Visit www.inpea.org
for more information.
Sidney Eisgruber is the Bishop Chatard liaison. If you have any questions, feel free to contact her at eisgrubers@earthlink.net