Bishop Chatard Community Events
---
CYO Football Night: Oct. 1
CYO Football players are invited to join the Bishop Chatard Trojans for CYO Night on Friday, Oct. 1, 2021. Students are invited to wear their team jerseys or a Bishop Chatard or grade/middle school t-shirt and present their Future Trojan Pass. All grade and middle school students will be admitted to the game free of charge.
The Trojans will play Columbus East at 7 p.m. Prior to the game, CYO football players are invited to the Trojan locker room for a pregame talk with Coach Rob Doyle. Players should meet at the South Gate at 6:40 p.m.
At halftime, the St. Pius X Panthers and St. Luke Rams 5 / 6 teams will compete, along with the Christ the King Tigers and St. Pius X Panthers 3 / 4 teams. Join Bishop Chatard on October 1 to cheer on the Trojans!
---
Jr Trojans Girls Club Volleyball - Open Gym & Tryouts
Registration is now open for Jr. Trojans Volleyball open gyms and try outs for girls grades 6-8! Open gyms begin on Oct. 17, 2021; tryouts on Oct. 31. Please visit
the Girls Volleyball Website
for the dates, times, registration links, and more information! Contact club director, Ellen Schroeder, at eschroeder@bishopchatard.org with any questions.
---
Girls Basketball Jr. Trojan League - Gr 3-8
North Deanery girls basketball players, grades 3-8: Become a part of the 2021/22 BCHS Jr. Trojans! Games will be played November through March, depending on the teams. Cost is $150/player. New this year - Elite Teams!
Online registration is now open.
Community Events Around the North Deanery
Your event could be posted here. Send us information you'd like publicized.
---
BCHS Future Trojan Pass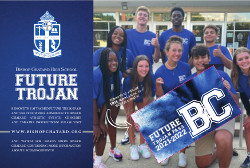 All North Deanery students receive a Bishop Chatard Future Trojan Pass, providing free admittance to Bishop Chatard drama productions, concerts and home athletic events at the North Deanery high school! (Details are printed on the pass.) Passes for the 2021-2022 school year are being distributed to all North Deanery students in late August/early September.
For details, or if you need to obtain a Future Trojan pass, email communications@bishopchatard.org
Visit Athletics to view the sports schedules.
Visit Theatre for performance information.
Visit Band & Choir for concert information.
---
North Deanery Parishes
---
Community Resources

Bishop Chatard Trojan Tots Preschool
Archdiocese of Indianapolis
CYO Camp Rancho Framasa
IndyCatholic
Marian University
Northside Events & Social Club (formerly Knights of Columbus)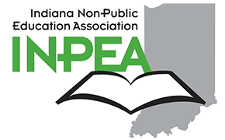 Indiana Non-Public Education Association (INPEA) brings to the forefront public policy and societal issues affecting non-public schools and families.
Visit www.inpea.org
for more information.
Contact Margaret Ruffing, mruffing@bishopchatard.org, for information about the BCHS contact to INPEA.