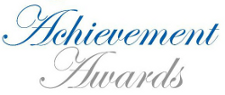 Bishop Chatard High School presents its Achievement Award at the school's Annual Fund Dinner to honor faculty, alumni, community members and volunteers who epitomize the Catholic mission and values lived out daily at the Archdiocese of Indianapolis North Deanery High School. Presented annually since 1994, the Achievement Award is Bishop Chatard's highest non-academic honor. It recognizes the important role the extended community plays in educating, nurturing and forming today's students — tomorrow's leaders.
Submit a nomination for the 2019/2020 awards
Nominations are due April 1, 2020.
2018-2019 Achievement Award Honorees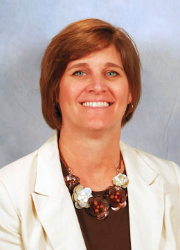 Volunteer Award
Karen (Church) Winternheimer '86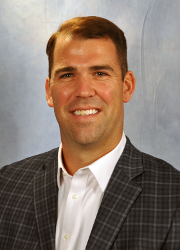 Alumni Honoree
Mike Dury '03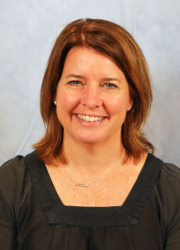 Faculty/Staff Honoree
Beth (Heneghan) Brogan '86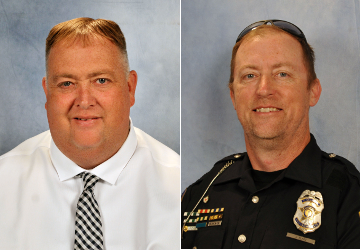 Community Service Honoree
Matt Jennings '94, Jim Albin
Indianapolis Metropolitan Police Department

Community Honorees
Archbishop Daniel Buechlein, OSB
Lucia Corcoran, Cathedral Soup Kitchen
CSO Architects, Jim Schellinger
John Elcesser, Indiana Non-Public Educators Association
Daniel J. Elsener, president, Marian College
Doug French, former CEO, St. Vincent Hospital
Bob Hill
Joseph Hollowell, President, Roncalli High School
Indianapolis Metropolitan Police Department
Rev. Gerald Kirkhoff, Pastor of St. Pius X Parish
Annette "Mickey" Lentz, Secretary for Catholic Education: Archdiocese of Indianapolis
Virginia Marten, Community Leader
Bill Michaelis
The Monks of St. Meinrad
Pastors of the North Deanery
Printing Partners, Michael & Joel O'Brien
Riley Children's Foundation, Kevin O'Keefe
John Ryan Sr., St. Vincent de Paul
Anne Ryder, WTHR News
Jerry Semler, Board Chair: OneAmerica Financial Partners
Sisters of Saint Benedict
SPG Graphics, Bob Poorman
Rev. Msgr. Kenny Sweeney, Archdiocese of Indianapolis
Ed Tinder, Catholic Youth Organization
Phil Wilhelm, President, Southeastern Supply Company
Mike and Becky Weaver
---
Administrators, Faculty, Staff Honorees
Elaine Alhand
Lisa Barnes
Beth Brogan '86
Kathie Church
Nancy Clapp
Doug Donahue
Missy Ellis
Mike Ford, '76
Barb Gaffney
Bishop Gerald Gettelfinger
Joseph P. Harmon
Brenda Henry
Sr. Louise Hoeing, O.S.B.
Ida Horr
Ann Hunnicut
Gayle Kaster
James Kedra
Kaky Kinghorn
Robin Kontor
Ellen Landers
Rick Leppert
Sr. Susan Marie Lindstrom, OSB
Tracy Luke
Vince Lorenzano
Jamie Marx
Becky McCurdy
Dan McNally
Stephen Noone
Richard Powell
Carol Purichia
Jennifer (Rea) Klee
Katie (Rakowski) Schaffner
Ruth Roell
Kim Shaw
David Soots
Harv Sutton, In Memoriam
Sr. Vincetta Wethington, O.S.B.
Nancy Wathen
Mary Wheatley
Jim Zeller
---
Parent/Volunteer Honorees
Robert Alerding
Maureen Allen
Linda Baker
Mary Ellen and Michael Ball
Joe and Laurie Breen
Mike & Sylvia Brunette
Thomas & Helen Burke
Charles "Jug" & Bea Eckert
Ed & Val Fillenwarth
Richard Freeh
Steve & Therese Hartley
Al & Dee Hirt
Dan & Judy Hoyt
Bill & Liz(Mark) Hurrle
Ed & Eileen Johnstone
David & Mary Ann Kenney
Casey and Magee Land
John and Regina Leone
Jim & Jeanne Norton
Mary Loughery
Pam Martin
Melissa Mates
Bob & Barb McLain
Carol Nungester
Tom & Joan O'Brien
Theresa & Kevin O'Brien '80
Dorothy Pipes
Julie ('88) & Rob Pruitt
Maribeth Ransel
Rhonda Rolfsen
Reva Sahm
Dave & Sue Schnieders
Cliff & Mary Ann Seufert
John & Mary Shaughnessy
Dan Wagner
Karen Winternheimer '86
Susie (Dessauer) Young, '82
---
Alumni Honorees
Steve Berg '72
Pat ('82) & Mattie ('82) (Burch) Boyce
Elaine (Ross) Carson '67
George Dury '83
John Dury '76
Mike Dury '03
Nancy (Akin) Dury '76
Lauri (Eckert) Fehribach '80
Greg Fehribach '76
Joe Ford '69
Jan (Breiner) Frazier '69
Al Grau '65
Kyle Guyton, '11, In Memoriam
Mike Harmon '84
Linda (Vogelgesang) Kavanaugh '68
Dan Kinghorn
Joe Krier '74, In Memoriam
Barb (Redding) Krier '74, In Memoriam
Mary (Kenney) Marsh, '84
Debby (Doyle) McCalley '74
Pat Murphy, '90
Jim Pappas '74
Sherry (Adamson) Pappas '74
Tim Queisser, '73
Mary (Alerding) Schaffner '76
Bill ('76) & Cokie ('75) (O'Brien) Scheidler
Julie Schnieders, '75
Kevin Shine '73
James Smeehuyzen '80
Pat Sullivan '78
Celeste (Stocker) Thompson '74
Ron Thompson '74
Carol (Lyons) Wagner '78
Rick Wagner '78
---
Other Honorees
Rev. Eric Johnson, President's Tribute
Rev. Patrick J. Kelly, President's Tribute
Will Kuhn, '10, President's Tribute
Bill Lawless '76, President's Tribute
Tom Mahaney, Courage & Commitment Award
Elaine Stephens Molberg '65, President's Tribute
Sharon A.P. Smith, President's Tribute
Warren "J.C." Smith '90, President's Tribute
Vicki Traub, Courage & Commitment Award
---
Bishop Chatard Student Medal
Kim Tyler, '09
Emily Schaefer, '10
Katie Shaugnessy, '11
Nick Rulong, '12
Lauren Brown, '13
Liz Gore, '14
Mason Atha, '16
Grace Lundy, '17
Bridget Nash, '18