Events to Support Bishop Chatard
Throughout the year, Bishop Chatard's Office of Institutional Advancement hosts a number of events to bring the community together, celebrate our successes and raise funds for tuition assistance and other projects and expenses not covered by tuition. These events, along with the many gatherings and activities sponsored by clubs and organizations at the school, help us create a collaborative, inclusive school community where all students thrive.
Alumni, current and past parents, community members and students are encouraged to join us for these events.
---
Annual Fund Dinner: August 28, 2019

Bishop Chatard's Annual Fund Dinner is the kick-off for our Annual Fund campaign. The Annual Fund Dinner brings our community together to celebrate what Bishop Chatard has accomplished, via its students and alumni, and features the annual BCHS Achievement Awards recognizing those who have given back to the BCHS community.
---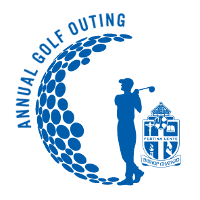 Bishop Chatard alumni, parents and friends of the school are invited to "play a round" each year at the school's annual Golf Outing. Proceeds from the event  support the Harv Sutton Fund for Tuition Assistance.
---
Day of Giving: December 3, 2019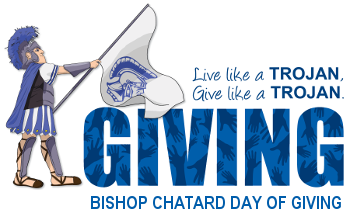 Trojans join the global community every November to support worthy organizations on the University Day of Giving. When choosing where to make your donations, we sincerely appreciate you remembering BCHS!
---
Christmas on Crittenden: December 6, 2019

Take a holiday sleigh ride, join in games and Christmas carols, and enjoy holiday treats at Christmas on Crittenden. Santa and Mrs. Claus always make an appearance and are anxious to hear your child's (or grandchild's) wish list! The evening includes indoor and outdoor activities for children and families of all ages.
---
Chatard-A-Bration: February 15, 2020
This is a party Trojans do not miss! Chatard-A-Bration is the school's biggest celebration of the year, bringing current and past families together to celebrate our unique school community. All Chatard-A-Bration proceeds benefit BCHS tuition assistance and teacher compensation.
---
Easter Egg Hunt 2020
Due to coronavirus concerns, this event has been canceled.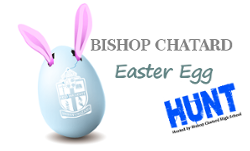 ---
Student Walk-a-Thon: April 24, 2020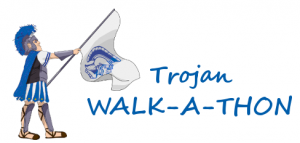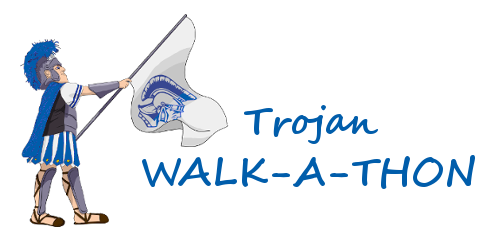 The BCHS student body looks forward each year to doing its part to support Bishop Chatard. Students solicit pledges for participation in the school's annual Walk-a-Thon, traditionally held the Friday prior to prom. When a Trojan calls you for support, please be generous!