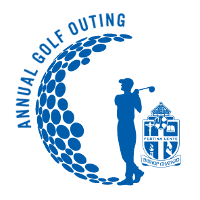 Golfers of all skill levels enjoy Bishop Chatard's Annual Golf Outing, typically held in the fall each year. Participation and sponsorship proceeds from the event support tuition assistance through the Harv Sutton Fund.
We are hopeful to hold the event on October 2, 2020 at Highland Country Club. We will be updating this information as we move through the pandemic, so check back or contact Kelly Stuhldreher, Alumni and Special Events Coordinator, at kstuhldreher@bishopchatard.org.


---
Become A 2019 Golf Outing Sponsor
Proceeds from the outing benefit BCHS students in need of financial aid. Your sponsorship helps make that possible.
Golf Outing Sponsorship Opportunities
If you would like to talk with someone about sponsorship opportunities, please contact Director of Development Margaret Ruffing, at mruffing@bishopchatard.org or 317-251-1451, ext. 2242.
---
Thank you to our 2019 Golf Outing Sponsors!
Title Sponsor

Royal Sponsors
BKD, LLP
Printing Partners
Tendercare Home Health Services, Inc.
White Sponsors
ACRE Capital, Joseph '02 & Laura '02 DiSalvo
DOZ I Dauby O'Connor & Zaleski, LLC
Catholic Cemeteries and Flanner Buchanan, Maureen O'Hara '81, Mark McCrocklin '80, Tim Elson '68
Mike '03 and Carly '05 Dury
Hope Plumbing
Katz, Sapper & Miller
Marian University
Merchants Affordable Housing Corp, Julia '05 and Matt Kaercher '05
Merchants Bank of Indiana, Emily J. Petrie 2003 & Julia Petrie Kaercher 2005
O'Brien Auto, Tom O'Brien Chrysler Jeep Dodge Ram
Wenclewicz Insurance, Mark Wenclewicz '98
Drink Sponsors
Creamer Elson & O'Brien
DMA, Inc.
Herff Jones
Michaelis Corporation
Jim & Terri (Weaver) '77 McLaughlin
Sport Aide
Hole Sponsors
Bishop Chatard Boys Lacrosse
CBMC, Inc.
Commercial Finishing Corp
Crown Moving & Storage/Wheaton Van Lines
DeFouw Chevrolet, The Gernhardt Family
Rob Dietrick Company
Distinct Images
The Duncan Family – '98, 99, '23
Enviro-Max Inc.
The Ford Family: Jane Ford Wilkes '68, Joe Ford '69, Sara Ford Berscheit '01, Mike Ford '76, Dan Ford '09, Tom Ford '12
The Godlevske Family
HP Products
The Hurrle Family
The Hurrles: Maureen 02', Will 04', Anne 06', Daniel 09', and Matt 12'
JAT of Ft. Wayne, Trucking & Warehousing
Lakewind Investments
The Leone Family
Lewis and Wilkins LLP
M.A.B. & Associates, Inc., Matt Berg '89
The Martin Family
Matt McLaughlin & Associates FC Tucker Co.
The McCuskers, in memory of Chet and Marge Mark: Sue '66, Liz '69, Greg '72, Dan '78
The McNelis Family
MMY Consulting, The Monachino Family
Noel-Smyser Engineering Corp.
The Noll Landscape Group
Northside Glass
ONI Risk Partners
The Jamie Pratt Family
R.P. Lux Company Inc., Commerical Real Estate Services
Russ Lawrence, Realtor, F.C.Tucker Co.
S.A. Berg Co.
Schoolbelles
Scopelitis, Garvin, Light, Hanson & Feary PC
Stewart Design
Veritas Realty, The Downs Family
The John and Cathy Wagner Family
The Wantuck Family, Class of '97
The Zehner Family: John, Lori, Kayla '17, Paige '20, Maci '24
Zimmerman Family, Patrick '02 & Luke '99
Zionsville Dentistry, Jay Leone '96
---
Scenes from Golf Outing 2019
Men's Championship Foursome: Chris Brown '09, Eric Hill '09, Michael Parsons '09, Sean Parsons '14
Women's Championship Foursome: Julia Kaercher '05, Megan Andress '03, Allison Roe '00, Molly Rago '05


*License #000572