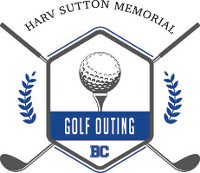 Golfers of all skill levels enjoy Bishop Chatard's Annual Golf Outing, typically held in the fall each year. Participation and sponsorship proceeds from the event support tuition assistance through the Harv Sutton Fund.
---
The 2022 Outing
The 2022 Golf Outing will be held on Friday, October 7, 2022. Details will be posted as they become available, usually during the summer.
---
Scenes from the 2021 Golf Outing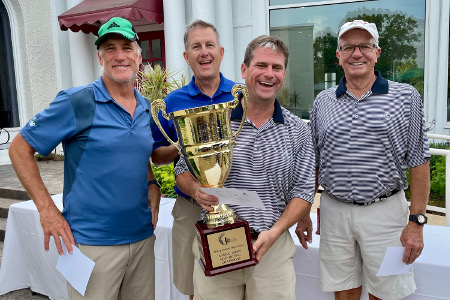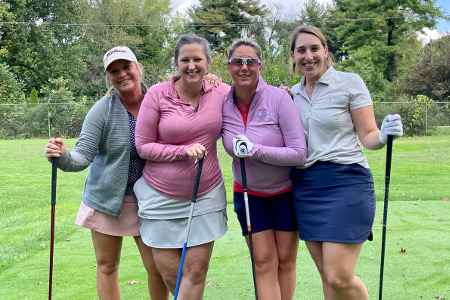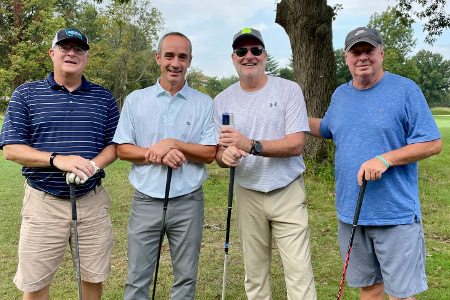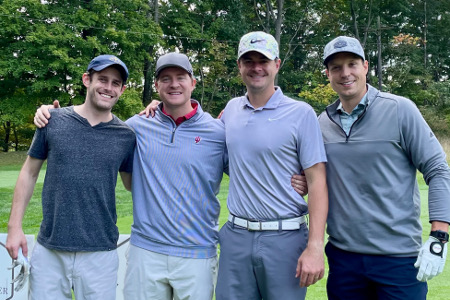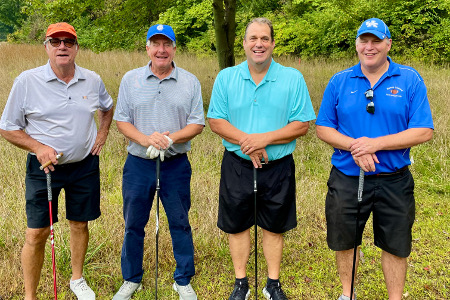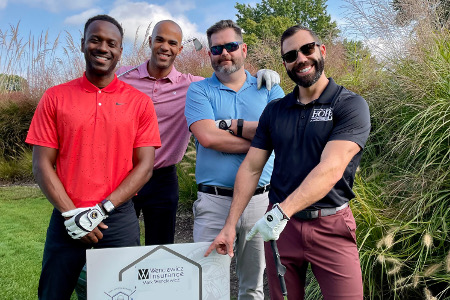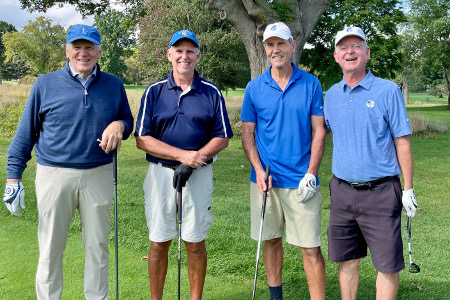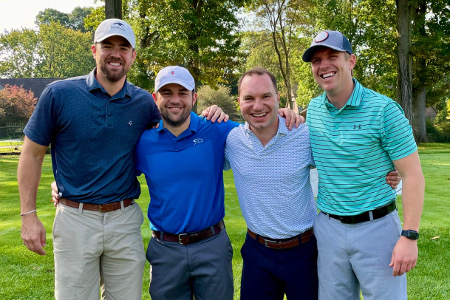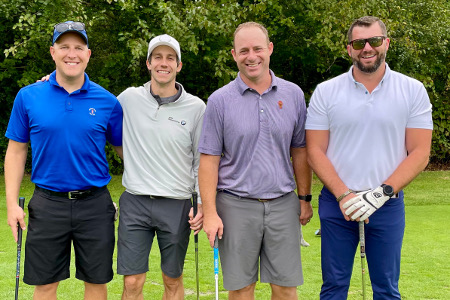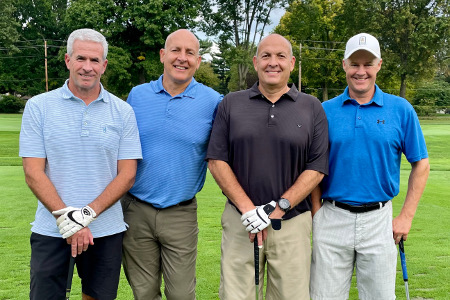 Previous
Next
Become A Golf Outing Sponsor
Proceeds from the outing benefit BCHS students in need of financial aid. Your sponsorship helps make that possible.
Golf Outing Sponsorship Opportunities
If you would like to talk with someone about sponsorship opportunities, please contact Anne Homan, Director of Alumni Relations, at ahoman@bishopchatard.org or 317-251-1451, Ext. 2236.
---
Thank you to our 2021 Golf Outing Sponsors!
---
ALL-EVENT PREMIER SPONSORS
---
All-EVENT TROJAN SPONSORS
---
Title Sponsors
---
Royal Sponsors
---
White Sponsors
ACRE Capital/Di Salvo Family
Bradley Associates
Flanner Buchanan & Catholic Cemeteries Association- Maureen O'Hara '81 & Mark McCrocklin '80
Commercial Finishing
DMA, Inc.
DOZ
Hope Plumbing
Julie '05 & Matt Kaercher
Medasource/Zimmerman Family
Sumco
Tendercare
Wenclewicz Insurance / Mark Wenclewicz '98
The Zehner Family
Drink Station Sponsors
Kyle Deitchman family
Distinct Images
EPIC Insurance Midwest
Lakewind Investments
Matt McLaughlin
Michaelis Corporation
Russ Lawrence
Storage Solutions
Hole Sponsors
Accessa – the Todd Family
Alderman Automotive
BCHS Class of 1969 — Go Trojans!
Rodney Bertram
The Brad Smith Arts Fund
Capitol Supplies
The Derek DiSalvo Family
Matt Dodson / Roberts Glass
Dury Investment Group
Enviro-Max
The Ford Family: Jane '68, Joe '69, Mike '76, Sara '01, Dan '09, Tom '12
John C Hart Company
The Hurrle Family
JAT of Fort Wayne
Kennedy Tank
John Leonard
Lewis and Wilkins LLP
Lumin Air
M.A.B. & Associates, Inc. & Matt & Debbie Berg
Jim Mahin
The Martin Family
Denis & Susan ('66) McCusker
The McGinley Family – Grace '19, Moira '21, Anna '22, Rose '24 and Michael
Matt McLaughlin
Terri '77 & Jim McLaughlin
Tim & Sheila ('86) McNelis
Merchants Capital
The Millman Family
The Motz Group
Northside Glass
Noel-Smyser Engineering Corp
Noll Landscape
Jamie Pratt Family: Jamie ('69), July '70, David '73
Praxis Media Group
Re/Max The Sergi Group
Robert Dietrick Company
RP Lux
Ryan Fireprotection, Inc.
S.A. Berg Company
The Schaffer Family
Trilogy Marketing LLC
Walker-Dixon Orthodontics
The Wagner Family
Williams and Caskey HOA Management
---
*License #000572