Welcome to eLearning at Bishop Chatard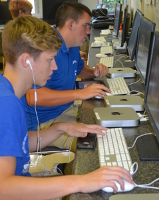 Bishop Chatard prepares students for success in the 21st Century by introducing eLearning into all aspects of the high school experience. Applications that open avenues for learning are introduced in classes and offered to students for use.
View BCHS Technology Responsible Use Policy
Bishop Chatard uses Apple products in academics: students have iPads, and teachers have Apple devices. Apple iWorks (Pages, Numbers, and Keynote) is our primary productivity suite. We also use Google Suite and Microsoft Office 365. Students use their iPads as their main learning tool, both in classrooms and at home.
---
---
We use many online tools to support learning. Here are a few of our most important academic systems:

Virtual Learning News
Student E-Learning Guidelines and Expectations (Updated August 3, 2020)
---
---
---
---
---
---
---

Trojan Tech Counter
Make the friendly BCHS Trojan Tech Counter in the school cafeteria your first stop! Tyler Moore, the school's Director of Technology, is at the counter during the hours listed below to provide assistance.
Weekdays while school is in session: 7:30 a.m. to 3:30 p.m.
Or, call the counter at 317-251-1451, Ext. 1882

Email gethelp@bishopchatard.org
Email us at
gethelp@bishopchatard.org
. This email goes directly to Tyler Moore at the BCHS Trojan Tech Counter.
---
---
Meet the Technology Staff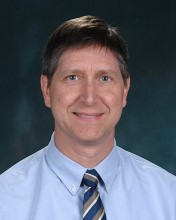 Tom Groot
North Deanery Chief Information Officer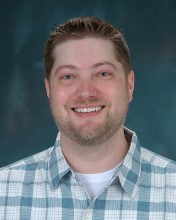 Tyler Moore
Director of Technology
Other Technology Help Contacts
Students: Having trouble getting emails? Check this:
On iOS 13.7: Go to Settings > Passwords & Accounts > Gmail>Reset Password
On iOS 14.0: Got to Settings > Mail > Accounts > Gmail > Reset Password
Students: Having a problem with your Apple ID and not their email? You need to see
the Tech Counter or to Email GetHelp@bishopchatard.org.