Welcome to eLearning at Bishop Chatard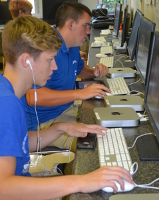 Bishop Chatard prepares students for success in the 21st Century by introducing eLearning into all aspects of the high school experience. Applications that open avenues for learning are introduced in classes and offered to students for use.
View BCHS Technology Responsible Use Policy
Bishop Chatard uses Apple products in academics: students have iPads, and teachers have Apple devices. Apple iWorks (Pages, Numbers, and Keynote) is our primary productivity suite. We also use Google Suite and Microsoft Office 365. Students use their iPads as their main learning tool, both in classrooms and at home.
---
We use many online tools to support learning. Here are a few of our most important academic systems: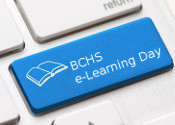 E-Learning At BCHS
Bishop Chatard High School could potentially utilize the option of eLearning for missed school days, such as snow days. In the event that this would occur, the school building will be closed.
Updated January 2022
Teachers will have everything you need to complete placed in Canvas by 9:00 a.m. You will need to check all of your classes by 10:00 a.m. Plan to work through your school day at your own pace and on your own schedule. You will only have classes that were regularly scheduled for the normal in-person school day.
You are required to complete an attendance form for each class. Each teacher will post the attendance form via a Google form or Canvas Quiz on their Canvas page. Failure to complete the form will result in being marked unexcused for that particular class and work submitted will not receive credit.
You are required to complete and submit all coursework as defined by the teacher. Pay attention to deadlines, they might be different for each teacher. Student work will be graded and recorded in Powerschool.
All teachers will be available for questions between 9:00 a.m. – 2:00 p.m. via email or Canvas discussion board. Teachers will respond to student questions within one hour.
---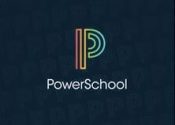 PowerSchool
PowerSchool stores all of our student information: family information, grades, and transcripts. Students and parents have access to PowerSchool as their source for up-to-date information on student performance.
---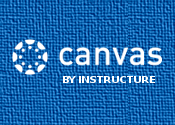 Canvas
Canvas is our learning management system. Students manage their courses, assignments, and teacher interactions in Canvas. Canvas is the foundation of the learning environment for students at Bishop Chatard.
---
Collaborative Learning Center, Library Research Database
All students have access to an online library database through the Marion Count Internet Library as a great reference and research resource. BCHS students can also access an electronic card catalog and make hold requests of BCHS library books through the 'DestinyQuest' app on their iPads. e-Books can be read via their Follett's Reader app.
Visit the Online Library Database
Collaborative Learning Center FAQs
---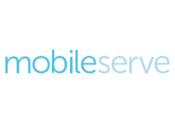 MobileServe Service Hour Reporting App
All service hours are reported online via our MobileServe app. Students can use the app via iPad or cell phone to record hours at the location of the service. Students can also access announcements of service opportunities and a calendar for upcoming events in MobileServe.
---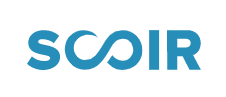 Scoir College & Careers Software
Scoir streamlines the process of requesting, processing, sending and tracking the electronic delivery of all college application-related documents. More importantly, it's very helpful for students and parents during the college search and selection process.
---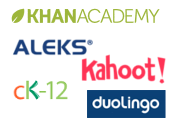 Digital Learning Tools
Our teachers use a variety of online tools to support their instruction. These tools are Web-based, so that students can access them from anywhere. This helps students spend extra time on learning at home or on the road. Our toolkit includes
Padlet
,
ALEKS
for math,
Khan Academy
,
Duolingo
,
Kahoot!
,
CK12
,
IXL.com
and
Albert Academy
. We select learning tools that are engaging, fun, and augment our students' classroom experience effectively.
---

Trojan Tech Counter
Make the friendly BCHS Trojan Tech Counter in the school cafeteria your first stop! Tyler Moore, the school's Director of Technology, is at the counter during the hours listed below to provide assistance.
Weekdays while school is in session: 7:30 a.m. to 3:30 p.m.
Or, call the counter at 317-251-1451, Ext. 1882

Email gethelp@bishopchatard.org
Email us at
gethelp@bishopchatard.org
. This email goes directly to Tyler Moore at the BCHS Trojan Tech Counter.
---
---
Meet the Technology Staff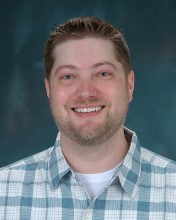 Tyler Moore
Director of Technology
Other Technology Help Contacts
Students: Having trouble getting emails? Check this:
On iOS 13.7: Go to Settings > Passwords & Accounts > Gmail>Reset Password
On iOS 14.0: Got to Settings > Mail > Accounts > Gmail > Reset Password
Students: Having a problem with your Apple ID and not their email? You need to see
the Tech Counter or to Email GetHelp@bishopchatard.org.