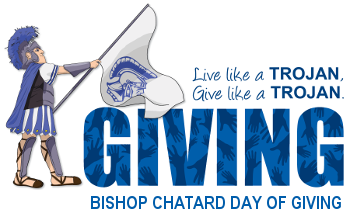 December 3, 2019: Giving Tuesday at Bishop Chatard
Giving Tuesday is a global day of giving back. On the Tuesday after Thanksgiving, you'll have the chance to join people around the world and support a cause you hold dear to your heart.
Thank you! Over 70 BCHS families, alumni and friends donated $8,229 on the 2018 Day of Giving!
Your support of Bishop Chatard High School on Giving Tuesday will help us give the gift of Catholic education to our students. Your gift will provide tuition assistance for 46% of our students, allowing them to have a full, amazing Bishop Chatard experience. Our goal is to raise $12,580, the cost of tuition for one student for 2018-19 school year.