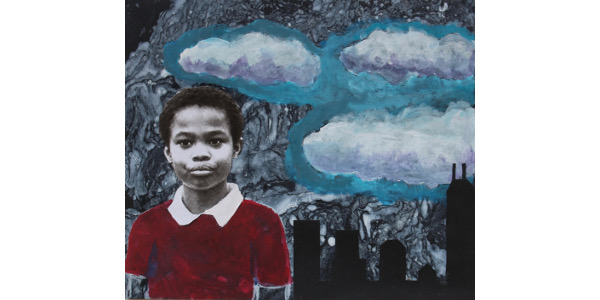 Eleven Bishop Chatard students have been recognized for their talent and creativity in art and photography by the Scholastic Art & Writing Awards program. These students, who collectively received 13 awards, will be celebrated along with other regional winners at the Visions & Voices Scholastic Awards Ceremony on March 17, 2019, at Butler University's Clowes Memorial Hall.
The Scholastic Art & Writing Awards is the nation's largest and longest-running recognition program for creative teenagers in the visual and literary arts. Students in grades 7 – 12 may apply in 29 categories to earn scholarships and have their work exhibited and published. This year, nearly 350,000 entries were submitted nationwide.
BCHS students from the AP Art Studio and Advanced Photography classes received one Gold Key Award, two Silver Key Awards and 10 Honorable Mentions. All will be recognized on March 17.
Senior Kahlen Roney was awarded a Gold Key, the program's highest honor, for his artwork titled "Memory Lane." Juniors Katie Grote and Lottie Ogorek won Silver Keys for their creative works, while seniors Lainey Scroggins, Sydney Roney, Sarah Fillenwarth, Anthony Cuevas and Jaeden Crawford, along with juniors Kim Bowers, Sophia Duray and Paige Zehner received Honorable Mentions.
Displayed above is the Gold Key Award composition entitled 'Memory Lane' by Kahlen Roney.
All Gold and Silver Key honorees are being featured in the Visions & Voices Exhibition running through March 17, 2019 at Clowes Hall and the Schrott Center for the Arts.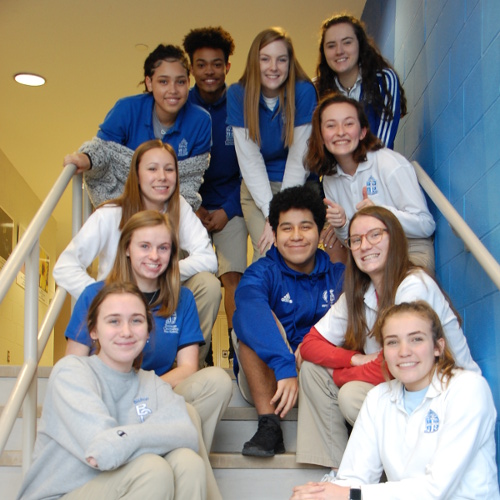 2019 Award Winning Art