Tickets for Bishop Chatard Theatre performances
Spring Musical: Footloose – April 15, 16, 17, 2021
Showtime: 7:00 p.m.
Live Streaming on Saturday
All tickets are ordered online. Tickets will not be available at the door.
Tickets are free; you will be able to make a free will offering during checkout to support the Bishop Chatard Theatre performance.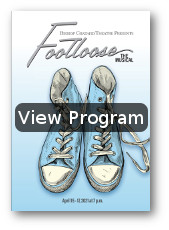 About the Play
Footloose is the story of Ren McCormack, a teenage boy from Chicago. He and his mother move to the small town of Bomont after his father abandons them. Upon arriving, Ren finds himself at odds with most of the town, including the Reverend Bomont. The Reverend has convinced the town to outlaw dancing, which Ren finds unbelievable. With the help of Ariel (the Reverend's daughter) and Willard (a country hick who becomes his best friend), Ren convinces the Reverend to let the teenagers dance, and in the process helps the town to heal from a tragedy that affected them all.
View the Program in PDF format
Tickets and Seating

To safely gather for the play, our spring musical has the following seating. Household groups will be seated together, but social distanced from other groups.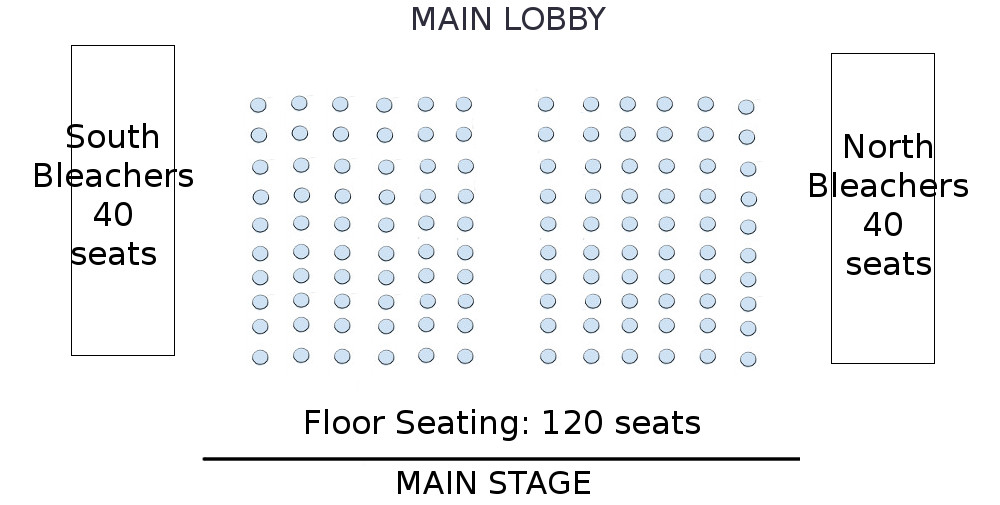 All tickets are reserved online. No tickets will be available at the show. Ticket sales will close 2 hours before the show.
Reserve your tickets by region in the theatre: North Bleachers, South Bleachers, or Floor seating.
Our parent volunteers will seat your group of ticket holders together in your purchased region, but socially distanced from other groups there.
There is a NEW limit of 40 people for each bleacher side and 120 people on the floor.
Doors open 30 minutes before the show.
Ticket Questions? Contact Amy Taylor at taykoz44@hotmail.com
Live Streaming
Family and friends from near and far will be able to watch the show via our live-streaming!
The Saturday performance will be streamed live.
Order your access through the ticket form. Your link will be emailed to you upon submission.