Tickets for Bishop Chatard Theatre performances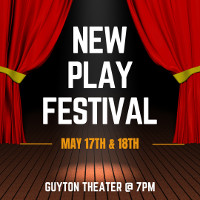 New Play Festival
Tuesday & Wednesday, May 17 & 18, 2022
At the Kyle Guyton Theatre, Bishop Chatard High School
Showtime is 7:00 p.m. each evening
All seating is general admission.
Seating is limited. Ordering tickets online is recommended. See details below.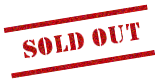 The Wednesday Performance is SOLD OUT!
The Plays
All 3 plays will be performed at each show

The King's Folly: A Calamity at the Prom
Written by Anthony Cates, directed by Sarah Christoff
On the night of his Senior Prom, Adam wants nothing more than to be voted as King. That won't be easy, considering he was rejected by twelve different girls to be his date. There is a spark of hope, however, when Tabethena, the most popular girl in school, also finds herself without a date. Adam, with the help of his friends Brooke and Melvin, will do whatever it takes to get the greatest honor a teenager could ever receive: social superiority over his peers.
The Big Football Play (I Love Football)
Written & directed by Anthony Cates
Everybody loves football! Up-and-coming playwright Montague C. Chambersworth is hired to write a play about sports in order to appeal to a new audience. The only problem: Montague doesn't know anything about football. He tells the story of Monty, who also knows nothing about football, as he joins his school's team in order to impress Gloria, his dream girl who happens to be moving away after the big game.
The Waste of Time
Written by Anthony Cates, directed by Caleb Croddy
While on a vacation neither of them wants to be on, married couple Walt and Cindy wander into a magic shop where they find the Tornado Watch, which the shopkeeper claims is a sort of time machine. Unable to control it, Walt and Cindy find themselves reliving certain points in their relationship. As they try to discover how to get back to their own time, they may instead rediscover why they love each other in the first place.
Tickets and Seating
Seating is limited : We strongly suggest you purchase your tickets online! Online ticket sales will close 1 hour before each show. Any remaining tickets will be available at the door.
General admission seating only. Doors open 30 minutes before the show.
Ticket Cost: You choose the amount you'd like to pay! Simply enter any dollar amount during checkout. Thank you!
Questions? Contact Mr. Zavaleta at tzavaleta@bishopchatard.org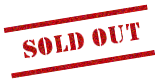 The Wednesday Performance is SOLD OUT!

---
COVID Precautions: Masks are optional. Social distancing will not be followed in the seating arrangement Please do not attend if you are experiencing COVID symptoms. Thank you!
---
Thank you for your support of Bishop Chatard Theatre!