Congratulations to the BCHS Trojans, as they became the 2020 3A State Football Champions, with a 42-14 victory over Danville! This is a record breaking 15th state championship title for BCHS!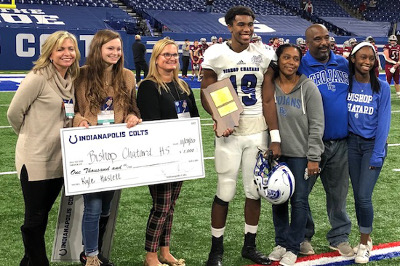 Read the article from IndyStar
Purchase a state championship t-shirt!
Semi-State Results
The BCHS Football team became Semi-State Champions, with a 18-13 victory over Mishawaka Marian. Read a recap from the South Bend Tribune.
Regional Results
The Trojans became Regional Champions with a 28-18 victory over Ft. Wayne Concordia Lutheran.
Sectional Results
The Varsity Football team defeated Brebeuf Jesuit for the 2020 Sectional Championship title, 35-3.