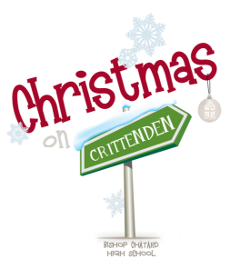 Christmas On Crittenden
When: December 8, 2023 (Friday)

Bishop Chatard alumni, school families and North Deanery community members are invited to bring their little ones to celebrate the joy of the holiday season at Christmas on Crittenden on Friday, December 8, 2023.
This annual holiday event is sure to bring smiles to your children's faces with inside and outside activities.
Details will be posted as they become available.