2022-2023 Breakfast
Breakfast is served daily in the cafeteria 30 minutes before 1st bell. Short on time? Wake up late? Don't skip the most important meal of the day! A wide selection of nutritious grab & go items available to start the day off right and get you to class on time.
A breakfast costs $2.00 and consists of a fruit, whole grain, & milk. Students receiving reduced lunch are also eligible for a reduced priced breakfast and pay $0.30 per meal. Students receiving free lunch also are eligible for a free breakfast daily. All students must key in their student ID at the register to receive the correct benefit. Bishop Chatard participates in the School Breakfast Program (SBP).
Breakfast Menu 2022-23
---
2022-2023 Lunch
Students can bring their own lunch or create a school lunch from cafeteria offerings in two serving lines every day. To ensure speed of service, students are strongly encouraged to review the daily menu here. It is greatly appreciated to have an idea of what you would like to purchase before you come through the line.
The cost for a Trojan Lunch is $3.75 (increasing to $4.25 in January 2023). Lunch consists of 5 components: entre, grain item, vegetable, fresh fruit and milk. Students must choose 3 of the components (one must be a fruit or a vegetable) to have your meal considered a lunch. A student may choose up to 2 servings of fruit and vegetables (fruit juice is limited to 1 per meal).
Because we participate in the National School Lunch Program, we can provide free and reduced price (.40) lunches to students who qualify. Financial guidelines and applications are available throughout the school year on the school's website. Participation is confidential, and students access this benefit by using their Meal Time account just like everyone else.
Ala Carte offerings include Entrees, sandwiches, pizza, fresh vegetable trays, & yogurt parfaits. Snacks offered for purchase include baked chips, ice cream novelties, fruit snacks, bottled water, Gatorade & Snapple products.
2022-2023 Daily Menu
Lunch Pricing
Daily Special Pricing
Aug. 2021: Due to product shortages and supply chain issues, the cafeteria is subject to daily changes and reduced offerings. We are working with our vendors to remedy these issues but the industry is facing an unprecedented challenge in procuring basic items. We appreciate your patience.
Resources
---
Paying for Lunches
---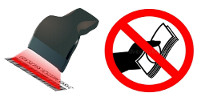 Currently we do not accept payment or make change in the cafeteria line. Scan in your student ID card for touchless payment. Incoming freshmen will be given a temporary digital barcode until they receive their card.
Pay online at MyMealtime
Your MyMealtime account can be "loaded" with money and used as needed to purchase food in the cafeteria at meals. Money can be deposited directly through the software, or via cash/check (see below). Every student has an account, connected with their student ID number.
We encourage everyone to use this www.MyMealtime.com account.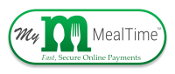 ---
Pay by check or deposit
Checks or cash may be dropped off outside the cafeteria (bottom of the stairs- Door #10). These are then credited to the student's MyMealtime account. (Please be sure to include the student's name and ID number on the check. Allow 24 hours for processing.)
Please note: If a student owes more than $10 on their account, parents will be contacted by the Cafeteria manager. At no time will a student be ever denied a meal despite their account status.
View charging policy
.
---
Free/Reduced Price School Meals Program
BCHS participates in the National School Lunch Program, allowing us to provide free and reduced price lunches to students who qualify. Financial guidelines and applications are available throughout the school year on the school's website. Please know that that participation is confidential and students access this benefit by using their Meal Time account just like everyone else.
---
Should I apply for the Free/Reduced Meals Program every year? YES!
Yes! Families that believe they would qualify for free and reduced meals should submit a free meal application. This application can also help with qualifying for other assistance programs for the family and student. Benefits from completing applications stretch far beyond the cafeteria and impact students in the classroom and at home.
Applications for the Free/Reduced School Meals Program need to be submitted each school year.
Applications open July 1, 2022.
The student's ID# is needed to apply online.
All information is private and confidential.
Read about the Free/Reduced Price School Meal Program and Application
Questions? Contact Michael Dlugosz, Director of Food Services, at mdlugosz@bishopchatard.org or 317-251-1451, Ext. 2240.
---
This institution is an equal opportunity provider.
In accordance with Federal civil rights law and U.S. Department of Agriculture (USDA) civil rights regulations and policies, the USDA, its Agencies, offices, and employees, and institutions participating in or administering USDA programs are prohibited from discriminating based on race, color, national origin, sex, disability, age, or reprisal or retaliation for prior civil rights activity in any program or activity conducted or funded by USDA.
Persons with disabilities who require alternative means of communication for program information (e.g. Braille, large print, audiotape, American Sign Language, etc.), should contact the Agency (State or local) where they applied for benefits. Individuals who are deaf, hard of hearing or have speech disabilities may contact USDA through the Federal Relay Service at (800) 877-8339. Additionally, program information may be made available in languages other than English.
To file a program complaint of discrimination, complete the USDA Program Discrimination Complaint Form, (AD-3027) found online at: http://www.ascr.usda.gov/complaint_filing_cust.html, and at any USDA office, or write a letter addressed to USDA and provide in the letter all of the information requested in the form. To request a copy of the complaint form, call (866) 632-9992. Submit your completed form or letter to USDA by:
(1) Mail: U.S. Department of Agriculture
Office of the Assistant Secretary for Civil Rights
1400 Independence Avenue, SW
Washington, D.C. 20250-9410;
(2) Fax: (202) 690-7442; or
(3) Email: program.intake@usda.gov.
Summer Programs
The Summer Food Program for Children (SFSP) serves meals to children when the National School Lunch/Breakfast Program is not available during the summer. Locations for the program are usually published in May/June.
---
View the information on this page in our 2022/2023 Cafeteria Policy Handout