Payment Options

Cash or Check
Submit cash or check (payable to Bishop Chatard) in envelope with student's name, grade and ATTN: Brenda Henry. Bring to the school receptionist or mail to: Bishop Chatard, Attn: Michael Dlugosz, 5885 Crittenden Ave, Indianapolis, IN 46220. Please do not mail cash.
Pay at any cashier station in the cafeteria during lunch periods

Pay online via MyMealTime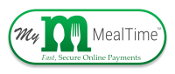 NEW! MyMealTime mobile app
How to create your online account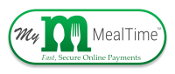 Go to MyMealTime.com and click on "Register Now for a free account."
Create your own username and password, fill in the required fields, and follow steps to register your account.
When adding your student, use your student's ID number (the number part of their BCHS email address) as the Student ID/PassCode.
Note: During this process, be sure to double click on "Bishop Chatard" when selecting the school.
What you can do with your online account
Apply for the free or reduced lunch price lunch (Details about the program)
Keep track of how your student is spending the deposited funds
Request to view your student's account history
Set additional controls on an individual basis for things such as diet restrictions or use of funds per the parent's request
Deposit money into the account online (4.9% convenience fee). You are not required to deposit money to use the other features.
Step One: BCHS creates an account for each student
Each student automatically has a MyMealTime debit account, with their personal PIN (Their PIN is the same as their BCHS student ID number – the number part of their email address).
Step Two: You deposit money into the account
This can be done in any of the following ways:
Cash or check (payable to Bishop Chatard) in envelope with student's name and grade, ATTN: Michael Dlugosz. Bring to the school receptionist or mail to: Bishop Chatard, Attn: Michael Dlugosz, 5885 Crittenden Ave, Indianapolis, IN 46220. Please do not mail cash.
Check or cash at any cashier station in the cafeteria during the lunch periods
Pay online via MyMealTime.com with a credit or debit card. See Manage Your Account above for directions. (Convenience fee of 4.9% is charged to use this method of payment).
Step Three: In the Lunch Line
The student will type in his/her PIN (PIN is the BCHS student ID number) at the lunch line checkout. The cashier sees the name and picture that corresponds to the PIN. Alternately, the student can give his/her name, and a picture and PIN will be shown. The account is charged for the meal.
---
Important Notes
Families are not required to use MyMealTime. This system has been created for the convenience of our school families.
Besides streamlining the lunch process, the system protects the anonymity and confidentiality of students who qualify for free or reduced meals.
Applications for free or reduced price lunch can easily be made through your MyMealTime account.
Students may still pay with cash and have their change returned to them on any day except Monday. No change will be given on Mondays. The change from all monies handed to the cashier on Monday will enter into the student's account.
If a student forgets lunch money, he or she may charge for the day. However, payment is expected the next day to cover the charge. Mealtime preferences can be set so that a reminder email is sent when account balances are low.
You are not required to deposit money online to receive the other services (tracking account balances, spending history, etc.) the site offers.
When you deposit money online using a credit or debit card, there is a

convenience fee of 4.9% assessed

for the service of using your credit/debit card.
If you deposit funds by check and the check is returned for insufficient funds, we will charge the student's account a

$25 fee for insufficient funds

as this is the amount Bishop Chatard is assessed.
If you have any questions, please contact Michael Dlugosz, cafeteria manager, at 317-251-1451, Ext. 2240 or mdlugosz@bishopchatard.org