What you need to know as you become a BCHS Trojan!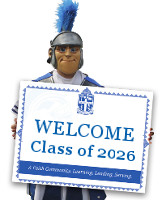 Welcome to Bishop Chatard High School! We are looking forward to welcoming you as a member of the Trojan Class of 2026.
During the spring, summer and into early fall, this webpage will provide important announcements and information you will need as you begin your high school career. Please check back frequently.
Freshmen Orientation Day Information
View all Back To School Information
BCHS Parent App – Important Links at your fingertips
Where can I find that? What is that link?
Add an icon to the homescreen of your cellphone, device or computer to the new BCHS Parents App for easy access to commonly used links.
If you are currently viewing this on the device you want the icon, follow these instructions:

Open the app link: Open here
After a few seconds, a popup will appear with instructions.
Follow instructions or your normal process to add a link to your homescreen. If you get stuck and there is an option to open in a browser, follow that option.

If you'd like to add this to a different device (a cell phone, an iPad, etc.), you can either use the link above or scan in the QR code below with the device. A popup will appear with instructions or simply follow your normal process to add an icon to your homescreen.
View Detailed Instructions

PowerSchool, Canvas and Directory Spot logins will be explained/activated as school begins.
Don't forget: Click the first green button on the app each time you use it to see any updates on the app.
---
Freshman Parent Coffee: August 9, after drop-off
After dropping off your freshman for Orientation on Tuesday morning, please join members of the Bishop Chatard Trinity (parent) Club for a cup of coffee and breakfast pastry, and an opportunity to meet other parents of the Class of 2026.
We will gather in the Stadium Concession Stand Plaza. After dropping your student at Door #10, drive around and park in the southeast area of the parking lot. We look forward to celebrating the beginning of your child's high school career at BCHS!
---
Class of 2026 PARENT Gift Gathering Party: August 13, 2022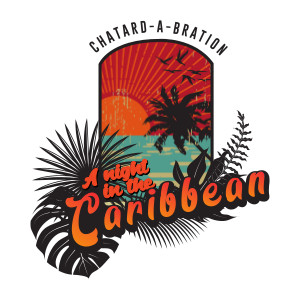 Here's a great way to meet fellow freshman parents, kick off the school year, and have some fun! Mark your calendar for August 13, beginning at 7:00 p.m. and plan for an enjoyable evening as we kick off Chatard-a-Bration with our Freshman Parent Gift Gathering party (parents only)! (Look for an email with location details.)
Chatard-a-Bration (February 11, 2023, this year) is Bishop Chatard's second-largest fundraiser for our Annual Fund and each year, each class joins forces to raise money to support it. Last year we raised over $300,000 to benefit all our students and teachers. Please join us in this fun way to support Bishop Chatard. Light appetizers and drinks will be provided. Looking forward to seeing you on August 13!
We are hoping to raise $5,000 from the Class of 2026 through the party to support of Chatard-a-Bration. A typical gift for a family is $50. Of course, we welcome other auction items as well, especially experiences that our families will love to bid on at Chatard-a-Bration in February.
Your hosts for the party: Mike & Amy Borchers, Bryan & Beth Brown, Brad & Eileen Countryman, Mike & Kristin Felts, Aly & Andy Schroeder, and Cindy & Vince Todd.
RSVP here
Questions? Contact Eileen Countryman at countrymaneileen@yahoo.com.
Donations can be made online too!
Donate here
---
Class of 2026 Parent Meeting was June 14
If you missed this meeting or need a refresher, view the powerpoint presentation at the following link:
Open Freshman Parent Meeting document
---
Immunization Records
Immunization records need to be up-to-date by the beginning of the school year.
---
Interested in Band?
If your child has signed up to be a new member of the BCHS Band, or is interested in becoming a member, please notify our music director, Mr. Mark Duray by simply emailing him at mduray@bishopchatard.org. Please indicate the instrument your child plays, and whether you own or rent the instrument.
---
---
---
The School Calendar
Throughout the year, our electronic calendars are the best source for calendar information. Calendars are found under the News & Events section on this website.
Go To Calendars Page
View the 2022/2023 key dates calendar (pdf).
---
Uniforms
Official school uniforms can be purchased through Schoolbelles (School code: S1664), online or through their store at 6315 N. Keystone Ave.
Schoolbelles Buying Guide
BCHS Uniform Sweatshirts
The approved uniform sweatshirts can only be purchased through the BCHS Spirit Shoppe, in the school cafeteria, or through the online Spirit Shoppe.
The BCHS Spirit Shoppe is located off of the BCHS cafeteria.
The BCHS online store is open 24/7. ( Enter the Spirit Shoppe Online).
These are the only school-approved sweatshirts that can be worn during school.
View the Complete Uniform Code
---
Parent Volunteers at BCHS
Many volunteer opportunities are available during school, at extra events or with organizations. The BCHS parent organization, The Trinity Club, organizes volunteers for the school and school events. The Athletic Booster Club, Music Booster Club and Theatre Boosters also have needs throughout the year.
Volunteer Here
---
---
Cross Country Summer Dates & Interest Form
Important summer dates for Cross Country can now be found on the BCHS Summer Conditioning page.
View Summer Conditioning information
If your student is interested in joining the Cross Country team, please fill in the Interest Form.Open Interest Form
Remember: All Athletics forms (including a physical) must be completed and signed before your student can participate in summer conditioning or other summer practices. These forms are good for all seasons for all sports too!
---
---
Business Office Information
Class of 2026 Trojans
Send a photo of you holding your admissions certificate and we'll add it to this webpage! Please include the student's name. Send to communications@BishopChatard.org