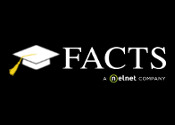 How to make tuition payments
2021/2022 Registration Deposits for families new to BCHS are due February 16, 2021
. Deposits are $350/student or $500 for 2 or more students in a family.
For current families who are enrolled in BCHS FACTS online payment system
, deposits will be paid through FACTS with a special automatic withdrawal, scheduled for Feb. 26, 2021. If you have an incoming BCHS freshman in the fall, the special withdrawal will include the incoming as well as the returning students. Watch for an email from FACTS when your withdrawal has been set up.
If you do not want this withdrawal, please email Karen Feeney, kfeeney@bishopchatard.org, NO LATER than Monday, Feb. 15, 2021.
2020/2021 Tuition and Fees

Category
One Student
Two Students
Three or more Students
Archdiocesan Rate (a)
$10,485
$19,120
$24,030
Non-Archdiocesan Rate
$13,610
$25,370
$33,405
Other Fees:
Capital Assessment (b)
$550 (per family)
Book & Technology Fee
$450 (per student)
Freshmen One Time iPad Fee
$100
Senior Graduation Fee for Class of 2021
$150
Discounts :
Discount for paying (cash or check only) by June 30, 2020
$200
Archdiocesan Full-Time Employee Discount (c)
$2,620
The Archdiocesan Rate is for families that qualify as participating members in one of the Indianapolis archdiocesan parishes. We send a listing to the archdiocesan parishes of families that attend Bishop Chatard for the verification of their parish affiliation. Each parish has their own criteria for parishioner verification and Bishop Chatard has no influence over the parish decision.
The capital assessment fee is a per-family fee, no matter how many siblings attend the school. The capital assessment is designed to provide funds for major building and/or renovation projects, and is part of the non-refundable deposit made at the time of registration.
If the person responsible for paying a student's tuition is a full time employee in an archdiocesan parish, then he or she is allowed one discount of 25% of the single Archdiocesan tuition rate (not including all other fees) per family. Eligibility must be verified annually using the Employee Verification Form.
Download Current Employee Verification Form
Updated May 2020
FACTS Payment System:
By enrolling in the FACTS payment system, the custodial parent(s) agree that they have read and understood the tuition, fees, and policies, and agree to make all payments by the stated due date. Once an account becomes 60 days past due, the president may withdraw the student from the school until the balance is paid or some financial arrangement is made with the director of business operations.
Tuition Payment Agreement and Registration:
No student is officially registered for 2020-2021 school year until a signed tuition payment agreement has been submitted (either via FACTS or email approval through the Tuition Manager) and all prior year tuition and fees have been paid or an approved payment plan with the business office is in place.
Tuition Deposit:
A tuition deposit is paid at the time of registration; for 2020-2021 this deposit is due no later than February 24, 2020. This deposit is considered to be non-refundable at that time. The deposit is credited to the tuition bill and is not an additional charge.
Delinquent Payments:
Tuition payment is required to be kept current. Students with past due tuition balances will not be allowed to sit for their semester exams. All final transcripts and diplomas will be withheld until balances are paid in full.
Refunds:
Refunds due to withdrawal of the student are made only on tuition and are prorated on a quarterly basis. After the first two weeks of classes in any quarter, tuition is charged for the entire quarter. There is no refund of the capital assessment.
Collection Proceedings:
Bishop Chatard High School reserves the right to retain all available methods for collections including the use of collection agencies. In the event collection proceedings become necessary, the parent will be responsible for attorney fees, court cost and interest. Any tuition and fees that are placed in bankruptcy may result in the dismissal of the student unless reaffirmation of payment is made to the school.
Custodial Parents and Payment:
In cases where both the custodial and non-custodial parent(s) are responsible for educational costs for a student, Bishop Chatard will bill only the custodial parent(s). Any 'split' of these expenses must be arranged between the parents.
Graduation Fee:
A non-refundable graduation fee of $150 is charged for each student in the senior class.
Retreat Fees:
The Campus Ministry Retreat Fees are now included in the tuition statement. Any questions regarding these fees, please contact the Campus Ministry Office.
iPads:
iPads are the property of Bishop Chatard High School until the student graduates from Bishop Chatard. Upon graduation, the iPad will become theirs.
Tuition and Unusual Circumstances:
Once the school year has begun, a family may experience the loss of a job or a catastrophic illness that makes it impossible to sustain payments as they were established. In order to prevent the withdrawal of a student(s) from the school for that year because of these new circumstances, the parents must contact the Business Office for more information.